Tina Rivers Ryan, PhD
Curator of the AKG Nordic Art and Culture Initiative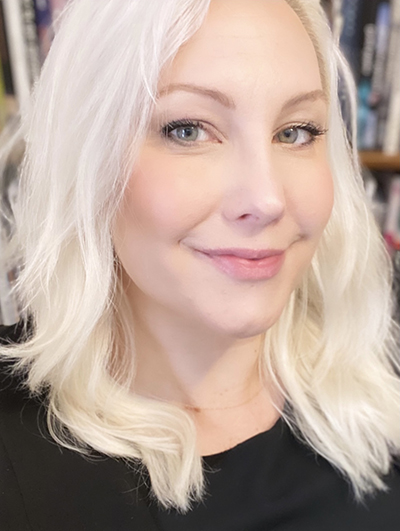 Dr. Tina Rivers Ryan joined the Buffalo AKG Art Museum in 2017. Her curatorial projects to date include Difference Machines: Technology and Identity in Contemporary Art, Introducing Tony Conrad: A Retrospective, with Chief Curator Cathleen Chaffee; We the People: New Art from the Collection, with Peggy Pierce Elfvin Director Janne Sirén; Aria Dean; and Kawita Vatanajyankur: Foul Play.
From 2015 to 2017, Ryan was a Curatorial Research Assistant in the Department of Modern and Contemporary Art at The Metropolitan Museum of Art, New York. She also previously held internships at MoMA/PS1, the New Museum, and the ICA Boston, and taught courses on contemporary art at MoMA, Columbia University, and the Pratt Institute.
Ryan received her PhD from the Department of Art History and Archaeology at Columbia University in 2016. She also holds three Master's degrees from Columbia University and the University of California, Irvine, and completed her undergraduate studies at Harvard.
Ryan's writing has been published in Artforum, Art in America, Even, Art Journal, and Framework: The Journal of Cinema and Media, as well as in several edited anthologies and exhibition catalogues. She has presented conference papers and invited lectures internationally, including talks at New York University's "Topics in Time-Based Media Art Conservation" speaker series in 2016 and the MediaArtHistories conference in Montréal in 2015. A specialist in postwar and contemporary art, Ryan is particularly interested in the relationship between technology and the body, informed by her experience as a disabled person who relies upon digital medical devices.