Tina Rivers Ryan, PhD
Curator
Dr. Tina Rivers Ryan has been a curator with the AKG since 2017. Before
joining the AKG, she was a Curatorial Res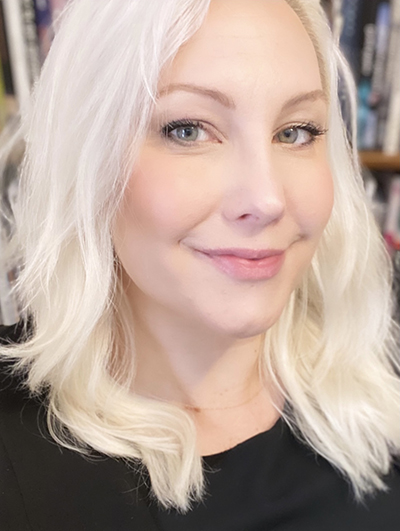 earch Assistant in the Department of Modern and Contemporary Art at The Metropolitan Museum of Art, New York. She is a recognized expert in the field of media art, including video, digital, and internet art, and holds five degrees in art history, including a BA from Harvard and PhD from Columbia.
Her exhibitions at the AKG include (with Paul Vanouse) 2021's Difference Machines: Technology and Identity in Contemporary Art, which received a 2022 Award for Excellence from the Association of Art Museum Curators, and 2022's Peer to Peer, which was named to Hyperallergic's list of the Top 50 Exhibitions of 2022. Her next major exhibition, Electric Op, will open at the AKG in the fall of 2024.
Outside the museum, she regularly writes for Artforum and other magazines, as well as for exhibition catalogs from museums like Dia and the Walker Art Center. Her current research projects address the Web3 rhetoric of decentralization—for which she received the prestigious Arts Writers Grant from the Andy Warhol Foundation—and the relationship between technology and the body, informed by her experience of disability.