Shop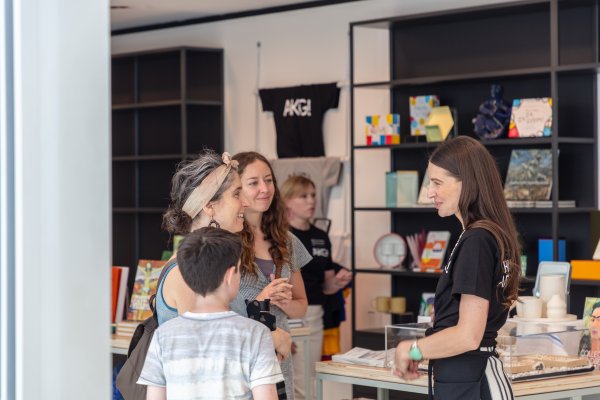 The Shop offers a wide variety of books, home decor, stationery, prints, exhibition merchandise, local artisans, one-of-a-kind jewelry, and children's items. In addition, we offer personalized shopping assistance if needed. For any inquiries, please contact 716 270 8231 or shop@buffaloakg.org.
The Shop will be open during regular museum hours:
Monday, 10 am–5 pm
Thursday, 10 am–8 pm
Friday, 10 am–8 pm
Saturday, 10 am–5 pm
Sunday, 10 am–5 pm
For artisans interested in having their work in the shop, please fill out the submission form.