Bring your students to the Buffalo AKG for an hour-long experience that sparks curiosity, encourages dialogue, and builds social-emotional skills by connecting them with art and to each other.
---
Teachers are invited to schedule free gallery tours for K–12 school groups through our Art'scool program. These guided experiences help students connect to art, artistic themes, and each other. When connections are made between classroom learning and museum experiences, students can increase their visual literacy, critical thinking, and communication skills.
Free for K–12 school groups.
Limited bus subsidies are available.
Self-guided tours are also available.
We can accommodate tours in the following languages for up to 20 students: French, Spanish, Basque, Swahili, Kibembe.
Please review K–12 School Group Terms of Agreement and Guidelines for Tour Chaperones. 
Learning Through Play
Students will participate in activities that provide joyful, actively engaging, and socially interactive experiences with the works on display. Learning strategies may include role-play, storytelling, movement, drawing, and other various age-appropriate activities.

K–3 Track - Creative Explorers
This introductory tour welcomes students to explore what a museum is and what you can see and learn while on a visit. Students will interact with a variety of works of art and learn how to make the Buffalo AKG their own through conversation, movement, stories, and hands-on group activities.

3–12 Track - Mindfulness & Creativity 
This experience supports young people's social and emotional development by exploring themes of empathy, awareness, and personal wellness through engagement with art.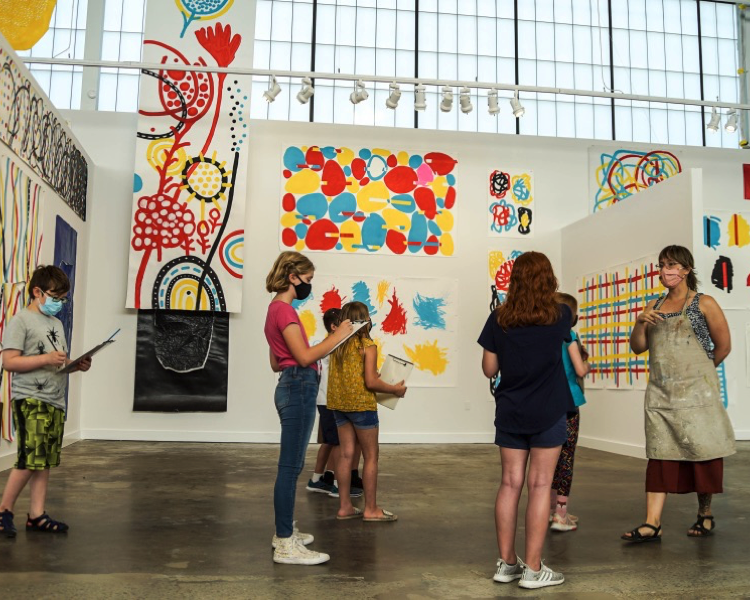 Identity & Social Consciousness
This tour explores how artists express themselves and engage with social movements using their artwork to give voice to and provide dialogue about critical issues. Students will explore what this art means to them through their own ideas and identities. 
Grades 6–12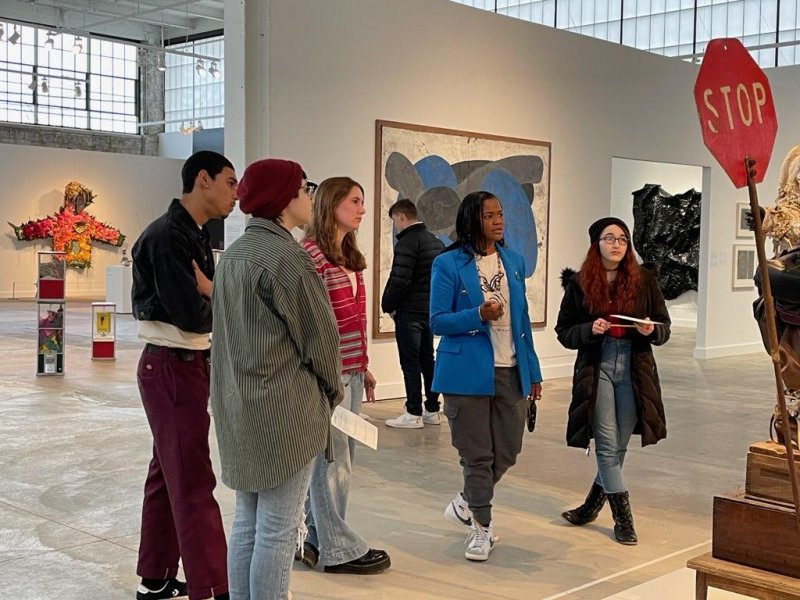 Learning to Look
Visual Thinking Strategies (VTS) tours ask students to slow down and carefully investigate and interpret works of art, encouraging critical thinking and visual literacy skills that can be applied to subjects across the school curriculum. Please note that this tour does not deliver art historical information but rather requires the students to make meaning on their own terms.  
Grades K–12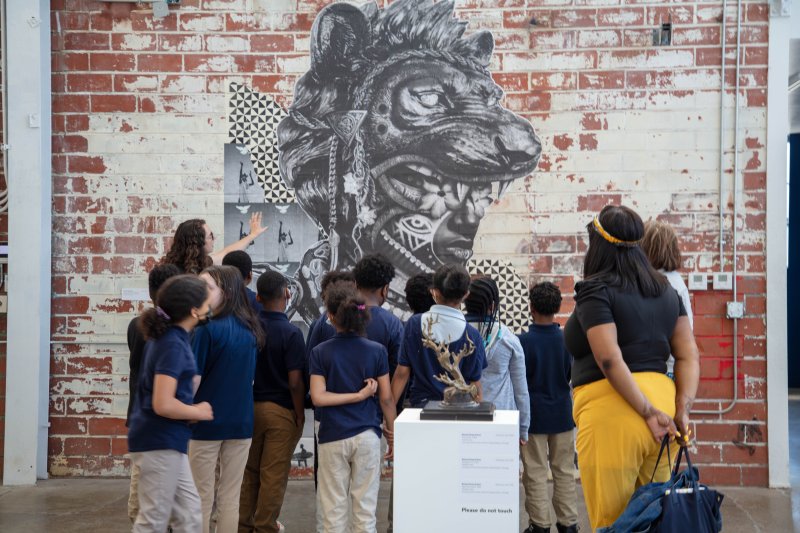 Sponsors

The Art'scool program is presented by Highmark Blue Cross Blue Shield with additional support provided by Dr. Alphonse Kolodziejczak, Lawley, Ann O'Connor and Bill Gresser, and an anonymous donor.