Peer to Peer
Monday, November 21, 2022–Friday, December 2, 2022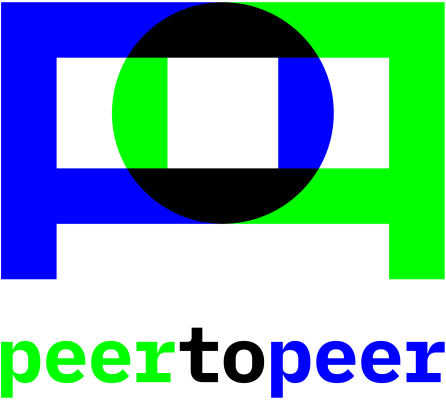 Online Exhibition and Fundraiser
Peer to Peer Catalog (PDF)
Launch Party
Panel & Discussion
In computing, "peer to peer" networks decentralize file-sharing, allowing users to send and receive files directly between computers. This concept influenced the development of blockchains, or distributed ledgers of digital records secured by cryptography, which many believe will transform the circulation of art and even the future of the internet. The first survey organized by an American museum of the leading artists engaged with blockchains, Peer to Peer is an online exhibition and fundraiser that stages an exchange between these artists and their historical "peers" in the Buffalo AKG's collection of modern and contemporary art. It presents thirteen new works produced with a variety of technologies, from Artificial Intelligence to 3-D modeling, and ranging in format from videos and GIFs to PDFs, websites, software applications, and smart contracts. While technologically experimental, the works also speak to—and transform—themes explored by artists over the last two centuries. The exhibition therefore celebrates both the continued relevance of the historical "peers" and the contributions of the new "peers" to art's expanding network of ideas.
From its founding in 1862, the Buffalo AKG has been committed to defining artistic movements as they emerge, including those born from dialogues with technologies such as photography and video. Peer to Peer continues this legacy into the present, while reconsidering the role of museums in a decentralized art world. As digital technologies increasingly influence every aspect of our lives, museums have an opportunity—and responsibility—to amplify the voices of artists who are creatively and critically exploring the aesthetic potentials and social consequences of these powerful new tools. Peer to Peer features artists from not only North America and Europe, but also Central America, South America, the Middle East, and Africa, mirroring the global networks of digital art since the 1990s and of blockchains since the 2010s.  
Peer to Peer is presented in partnership with Feral File, an online platform for curated exhibitions of file-based artworks co-founded by artist Casey Reas and Bitmark. At the conclusion of the exhibition, Feral File will keep the works on public display, and also will offer them for purchase as limited editions sustainably registered on the Ethereum blockchain. Half the proceeds from the sales will benefit the museum, which reopens in 2023 with a state-of-the-art gallery dedicated to media art and a hands-on digital technology lab.
To learn more about the sales, please sign up for the Feral File Newsletter at www.FeralFile.com.
This exhibition was curated by Curator Tina Rivers Ryan. The fundraiser was organized by the Buffalo AKG in partnership with Feral File.
Special Gifts

DMINTI

Digital Art Salon London