Andrea Alvarez, PhD
Associate Curator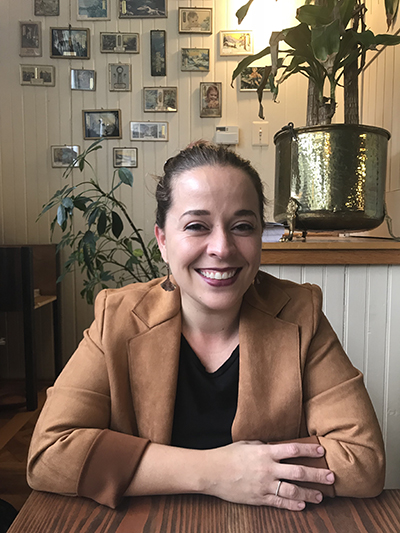 Now an Associate Curator, Andrea Alvarez has served on the curatorial team at the Buffalo AKG Art Museum since she joined as a Curatorial Fellow in 2017. In her time at the museum, her curatorial projects have included organizing Comunidades Visibles: The Materiality of Migration (2021) and The Swindle: Art Between Seeing and Believing (2018); and co-organizing the Buffalo AKG's presentation of We Wanted a Revolution: Black Radical Women, 1965–85 (2018).
From 2014 to 2017, Alvarez was Director of Exhibitions at Virginia Commonwealth University School of the Arts, where she organized student, faculty, and alumni exhibitions, created interdisciplinary activities and programs, and taught Arts cross-disciplinary courses. She has previously held positions at the Virginia Museum of Fine Arts in Richmond, Virginia, and Fundación Guayasamín, in Quito, Ecuador.
Alvarez received her PhD from the Department of Art History at Virginia Commonwealth University in 2020, where she previously earned her Master's degree. She received her bachelor's degree in Art and Art History from the College of William and Mary.
Alvarez's curatorial focus is on contemporary art, with a particular interest in the work of Latinx and Latin American artists.