Cathleen Chaffee, PhD
Charles Balbach Chief Curator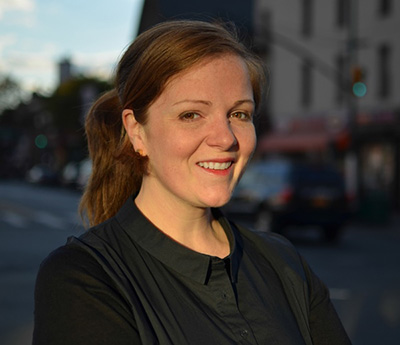 Dr. Cathleen Chaffee became Curator at the Buffalo AKG Art Museum in January 2014, Senior Curator in April 2015, and Chief Curator in September 2017. She was Horace W. Goldsmith Assistant Curator of Modern and Contemporary Art at the Yale University Art Gallery from 2010 to 2014 and previously held curatorial positions at the Museum of Modern Art, New York, and the Cleveland Museum of Art.
At the Buffalo AKG, Chaffee has organized exhibitions such as Introducing Tony Conrad: A Retrospective, Joe Bradley, Shade: Clyfford Still / Mark Bradford, Erin Shirreff, Eija-Liisa Ahtila: Ecologies of Drama, and Overtime: The Art of Work, and co-organized Looking at Tomorrow: Light and Language from The Panza Collection, 1967–1990, Screen Play: Life in an Animated World, Out of Sight! Art of the Senses, and Anthony McCall: Dark Rooms, Solid Light.
At Yale, she organized the inaugural installation of the modern collection following a multi-year renovation and expansion of the gallery spaces, as well as the exhibitions Still Life: 1970s Photorealism; Mary Reid Kelley; Radical Visions, Practically Applied: Women's Innovations in Abstraction, 1915–1937; and Once Removed: Sculpture's Changing Frame of Reference. Chaffee's writing has been published in magazines such as Artforum, Frieze, Contemporary, Mousse, and Manifesta Journal. Her essays and books have addressed the work of Richard Artschwager, Carol Bove, Marcel Broodthaers, Hanne Darboven, and Joëlle Tuerlinckx, among many others.
Chaffee received her PhD from the Institute of Fine Arts at New York University and was awarded a 2008 Fulbright Fellowship to Belgium in order to complete research for her dissertation, Décors: Marcel Broodthaers's Late Exhibition Practice 1974–75. She received her master's degree from the Courtauld Institute of Art, University of London, and completed her undergraduate studies at Ithaca College.