Lipsey Summer Jazz at the AKG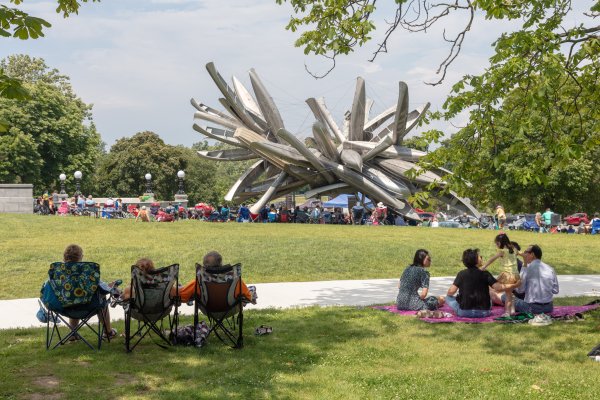 The Lipsey Summer Jazz at the AKG concerts take place on the museum's Delaware Stairs overlooking Hoyt Lake. Admission is free. Parking is available on the roads surrounding the Buffalo AKG. Please take care to adhere to all parking regulations. 
A selection of food and beverages from Cornelia are available for sale on our new Patio during all Lipsey Summer Jazz concerts.
In case of inclement weather, the performances will be moved indoors to the Stanford and Judith Lipsey Auditorium. Admission is free; however, no food or beverages are allowed. The Auditorium, which is accessible from the Ralph C. Wilson, Jr. Town Square in the Knox Building, holds 400 people and seating is available on a first-come, first-served basis.
Please check the website and social media channels on Sunday morning for updates.
SPONSOR

Lipsey Summer Jazz at the AKG is presented by The Stanford and Judith Lipsey Foundation.