Janne Sirén, PhD
Peggy Pierce Elfvin Director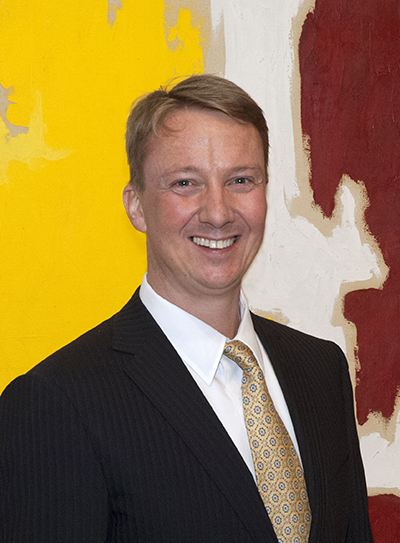 Dr. Janne Sirén began his appointment as the director of the Buffalo AKG Art Museum in April 2013. Prior to this, he served as Director of Finland's Helsinki Art Museum—one of the largest cultural institutions in the Nordic region—overseeing an active exhibitions, acquisitions, and museum development program. Sirén spent the entirety of his collegiate career in the United States, receiving his PhD from the Institute of Fine Arts at New York University in 2001.
Sirén served as Director of the Tampere Art Museum in southern Finland from 2004 to 2007. He has worked in the Department of Art History at The Hebrew University of Jerusalem, teaching courses in modern and contemporary art, aesthetics, museology, and critical theory.
Sirén has demonstrated experience in community growth and development. He served on Helsinki's Tourism Advancement Group as a representative of the cultural and museum field, helping to strengthen the tourism industry in Helsinki while identifying strategic principles for future development. Because of his work on that task force, he is keenly aware of the issues and challenges surrounding cultural tourism. Sirén is a passionate advocate for the active role of the museum and the arts, particularly when related to the growth of communities. At the Buffalo AKG, he has initiated several major exhibitions, including Monet and the Impressionist Revolution, 1860–1910 and Anselm Kiefer: Beyond Landscape; launched the innovative Public Art Initiative and Innovation Lab; and directed the expansion of the museum's campus on Elmwood Avenue.