Led by our incredible docents, public tours at the Buffalo AKG take visitors through the collection and special exhibitions. More of a guided conversation in the galleries than a traditional lecture, our interactive tours share surprising stories and fun facts and encourage visitors to form personal connections with the art on view and the museum.
We encourage all visitors to share their ideas and engage with one another as we explore together. You will leave with new skills to help you look at and relate to modern and contemporary art and the world around you.
All Public Tours will resume on Thursday, July 13, 2023. We welcome you to join us in exploring the AKG then.
Daily Public Tours
Public tours occur daily, Thursday through Monday, at 11 am and 1:30 pm. These are sixty minutes long and focus on several artworks in the Jeffrey E. Gundlach Building or the Robert and Elisabeth Wilmers Building. Attendees are encouraged to discuss the work openly with the docent and other visitors, connecting personal experience with the art on view.
Spotlight Tours
Only have limited time for a tour? Spotlight Tours are thirty minutes long and occur on Thursdays and Fridays at 12:30 pm and 6:30 pm. They offer an abbreviated, more traditional art history lecture followed by a discussion with the group. Docents focus on one or two artworks in the collection, sharing interesting information about the artist and the artwork.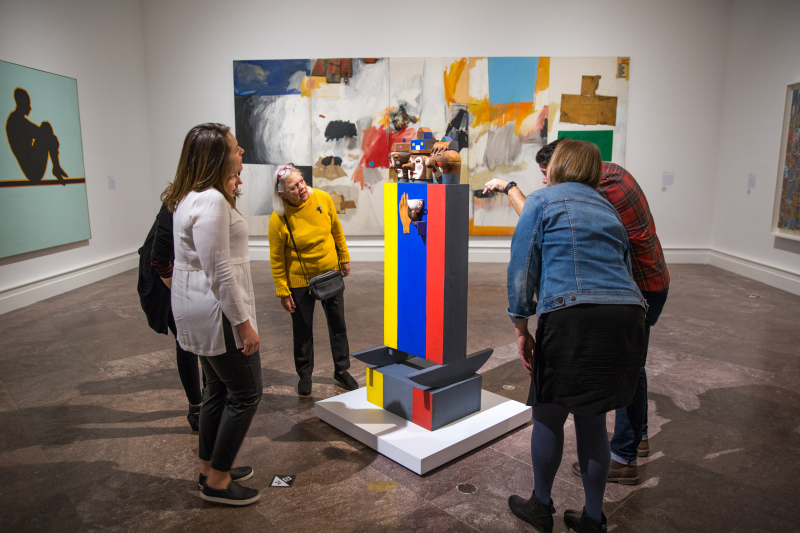 Family Tours
Family Tours give families with younger children and their adults a chance to learn to look at modern and contemporary art together. These are forty-five minutes long and offered at 10:15 am on Saturdays, Sundays, and 4 pm every First Friday.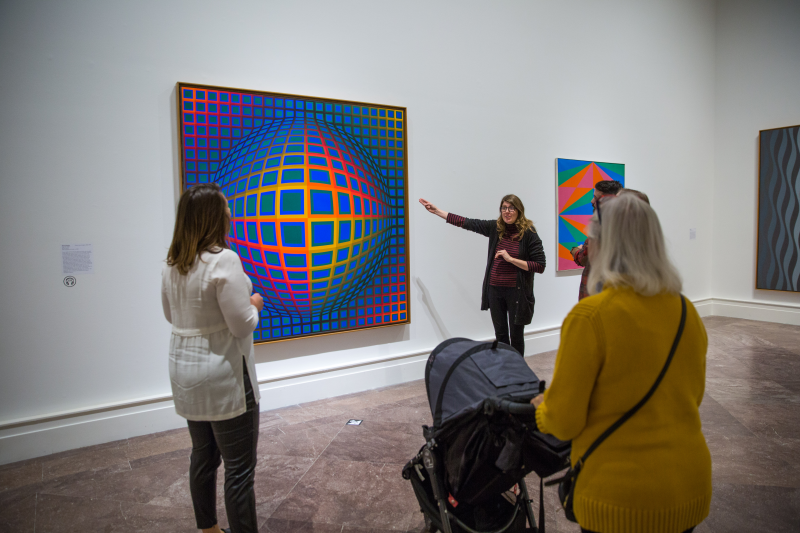 Meet the AKG!
Whether this is your first time at the museum or visiting us again, start your visit to the Buffalo AKG with a one-stop tour led by a docent. Get a quick overview of the collection and the museum, learn about daily programming, and receive tips for navigating the museum. The Meet the AKG tour occurs on Sundays at 12:30 pm and lasts for thirty minutes.