Holly E. Hughes
Godin-Spaulding Senior Curator for the Collection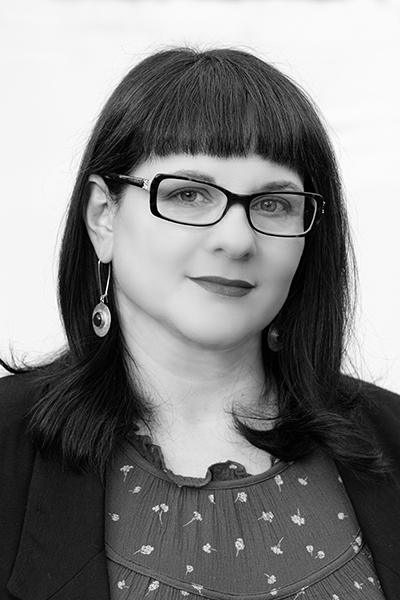 Holly E. Hughes is Godin-Spaulding Senior Curator for the Collection at the Buffalo AKG Art Museum, with more than twenty years of experience organizing exhibitions and working with artists on acquisitions and site-specific installations.
During her career at the Buffalo AKG, Hughes has steered more than 300 acquisitions and organized numerous major exhibitions, including Humble and Human: An Exhibition in Honor of Ralph C. Wilson, Jr. (2019), Giant Steps: Artists and the 1960s (2018), Picasso: The Artist and His Models (2016–17), Monet and the Impressionist Revolution, 1860–1910 (2015–16), with Peggy Pierce Elfvin Director Janne Sirén, Screen Play: Life in an Animated World (2015), with Deputy Director Joe Lin-Hill and Chief Curator Cathleen Chaffee. Currently, Hughes is working on a comprehensive reinstallation of the Buffalo AKG's collection for the museum's opening in the first half of 2023.
Past projects with the Buffalo AKG include Spencer Tunick's installation at Buffalo's Central Terminal and the exhibitions Bodily Space: New Obsessions in Figurative Sculpture, Op Art Revisited: Selections from the Albright-Knox Art Gallery, Videosphere: A New Generation, Sweet Dreams, Baby! Life of Pop, London to Warhol, Kelly Richardson: Legion, and One Another: Spiderlike, I Spin Mirrors. She served as the museum's project director for The Wall: Reshaping Contemporary Chinese Art, a monumental exhibition of contemporary Chinese art that marked the first collaboration between American art museums and a major Chinese art institution.
In addition to more than forty entries in the Buffalo AKG's forthcoming collection handbook (2023), Hughes has authored a wide array of essays and publications on modern and contemporary art, curation, and the Buffalo AKG's fine art collection. Hughes received her MA in Art History from the University at Buffalo, where she also worked as an adjunct professor of museum studies.