Armenian American, born Van Province, present-day Turkey, ca. 1904–1948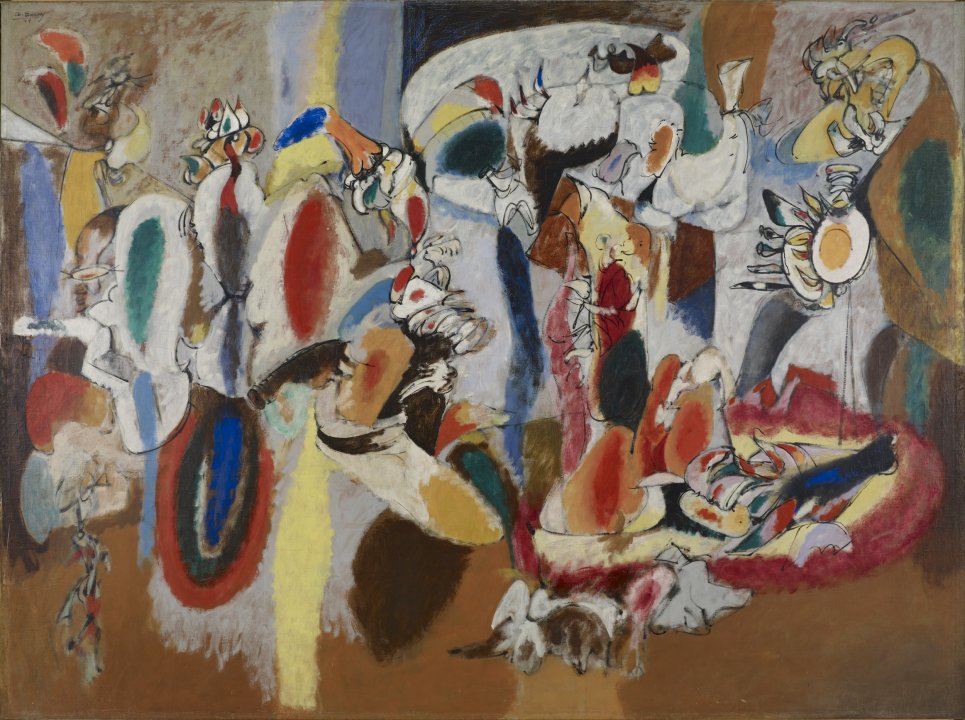 By means of his unique approach to color and form, Arshile Gorky aimed to communicate both his painful childhood experience of the Armenian Genocide and the close affinity he felt with nature, especially the landscape. In 1920, Gorky fled to the United States, where he remained for the rest of his life. He settled in New York City, where avant-garde artists from both the United States and Europe converged during the 1940s, and his work directly reflects this cultural and historical milieu. In addition, Gorky and many of his contemporaries were fascinated by other cultures—past and present—especially their myths, legends, and spiritual beliefs.
In 1941, Gorky married his second wife Agnes Magruder (American, 1921–2013), whose parents owned a farm in Virginia. This pastoral setting inspired the creation of The Liver Is the Cock's Comb, which reflects both the artist's physical surroundings as well as his memories of the gardens of his homeland. The complexities and contradictions Gorky felt were present in his own life are built into the layers of this painting. Its title can be interpreted in a variety of ways. In the ancient world, the liver symbolized the soul and passion of the artist. "Cock" can refer to a rooster and is also slang for "penis." However, "cock's comb" (or "coxcomb") is simultaneously a term for a flowering plant, a jester's cap, and a fool. In ancient Greek mythology, a rooster was sacrificed to the well-endowed Priapus, the god of nature and fertility. Although there are clear allusions to female and male genitalia in the work, overall Gorky's forms are indefinable.
Other Works by This Artist