Sincerely Yours: Treasures of the Queen City
Saturday, July 5, 2014–Sunday, September 14, 2014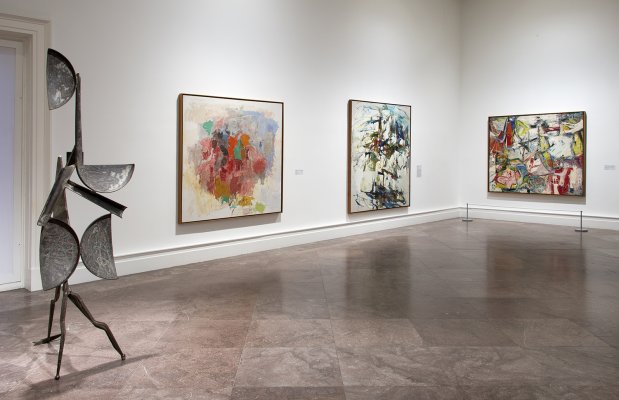 1905 Building
Buffalo is home to an extraordinary collection of modern and contemporary art, and the Albright-Knox enjoys a worldwide reputation for showcasing these treasures. From 2014 to 2015 the Albright-Knox was proud to present a national tour of more than 70 masterworks from the collection. This exhibition of renowned artworks—including paintings by Paul Gauguin, Vincent van Gogh, Salvador Dalí, Frida Kahlo, Jackson Pollock, Mark Rothko, and Andy Warhol—opened in March 2014 at the Denver Art Museum to overwhelming critical acclaim.
The Albright-Knox brought the exhibition home to Buffalo as the second stop of this national tour, giving Western New Yorkers the opportunity to see these Treasures of the Queen City with fresh eyes. The paintings and sculptures in Sincerely Yours told the captivating story of 20th century art and highlighted the dramatic innovations in contemporary art today. When the exhibition closed in Buffalo it traveled to the San Diego Museum of Art (October 4, 2014–January 27, 2015), Crystal Bridges Museum of American Art (February 19–June 1, 2015), and the Milwaukee Art Museum (June 26–September 14, 2015). Before these famous artworks delighted museumgoers around the country, the Albright-Knox welcomed everyone to treasure this extraordinary exhibition of masterpieces that are "sincerely ours" here in Buffalo.
This exhibition was organized by Chief Curator Emeritus Douglas Dreishpoon and Curator Cathleen Chaffee.
Exhibition Sponsors

This exhibition was made possible, in part, through the generous support of D-B Trust.