Beyond/In Western New York 2007
Friday, August 17, 2007–Sunday, October 28, 2007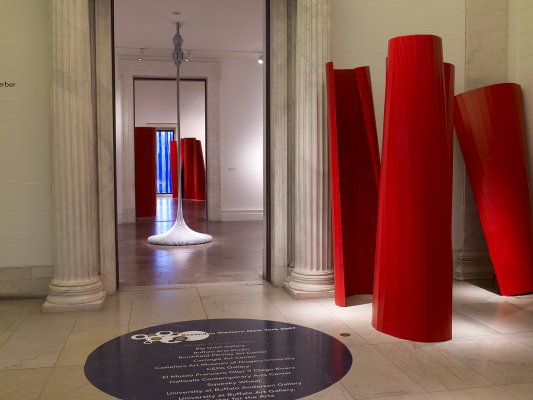 Beyond/In Western New York 2007 featured the work of artists from Western New York, Central New York, Southern Ontario, Northeastern Ohio, and Northwestern Pennsylvania. This invitational exhibition, the collective effort of a curatorial team representing a number of participating institutions, included installations at the Albright-Knox Art Gallery, Big Orbit Gallery, Buffalo Arts Studio, the Burchfield Penney Art Center, the Carnegie Art Center, the Castellani Art Museum of Niagara University, CEPA Gallery, El Museo Francisco Oller y Diego Rivera, Hallwalls Contemporary Art Center, Squeaky Wheel, UB Anderson Gallery, and UB Art Gallery.
About the Western New York Exhibitions
The Western New York exhibitions acknowledge the breadth of talent in the art community of Western New York and reflect the Albright-Knox's ongoing commitment to support the creative endeavors of these artists. Begun in 1934, the Western New York exhibitions bring together notable works of art in the region and provide a wider field of appreciation for area artists.
Painting, sculpture, prints, and works on paper have traditionally been included, with a category of photography added in 1951 and video and film in 1984. From 1977 to 2010, the Western New York exhibitions alternated with In Western New York and Beyond/In Western New York, invitational exhibitions with selections made by the museum's curators.