In Western New York 1977
Saturday, March 26, 1977–Sunday, April 17, 1977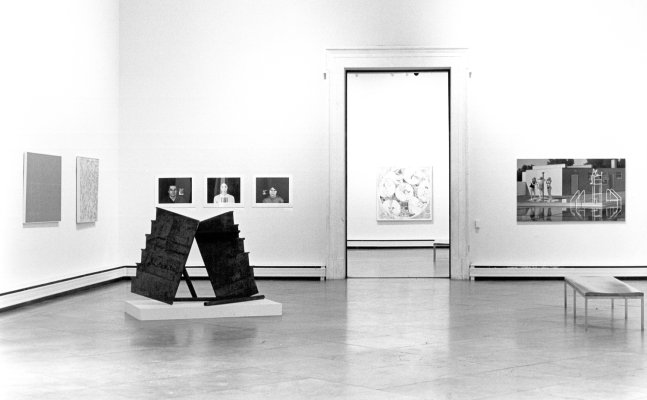 1905 Building
In Western New York, an invitational exhibition organized by Curators Linda Cathcart and Douglas Schultz, featured 72 paintings, sculptures, installations, constructions, photographs, and works on paper by 41 of the area's leading artists, presenting a document of the vitality and outstanding quality of the art being created in Western New York. It inaugurated a series of similar invitational exhibitions that replaced the juried exhibitions of artists living and working in the region that the museum had organized regularly since 1934.
About the Western New York Exhibitions
The Western New York exhibitions acknowledge the breadth of talent in the art community of Western New York and reflect the Albright-Knox's ongoing commitment to support the creative endeavors of these artists. Begun in 1934, the Western New York exhibitions bring together notable works of art in the region and provide a wider field of appreciation for area artists.
Painting, sculpture, prints, and works on paper have traditionally been included, with a category of photography added in 1951 and video and film in 1984. From 1977 to 2010, the Western New York exhibitions alternated with In Western New York and Beyond/In Western New York, invitational exhibitions with selections made by the museum's curators.