In Western New York 2002
Saturday, August 3, 2002–Friday, September 27, 2002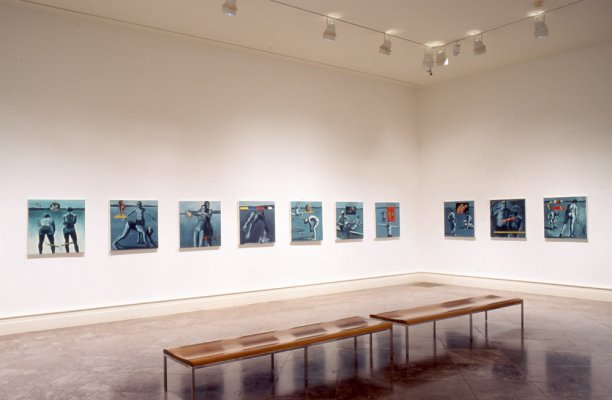 1905 Building
For more than two decades, the Albright-Knox celebrated the efforts of Western New York artists with a biennial exhibition. The museum hosted its 13th biennial regional exhibition in 2002, which provided an opportunity for the museum's curators to showcase contemporary work by area artists working in all media. In Western New York 2002 featured the work of artists living and working in the eight counties that comprise Western New York, and was culled from numerous studio visits resulting from a careful review of more than 2,000 slides submitted by more than 300 artists. The final selections showcased the tremendous accomplishments of Western New York artists.
About the Western New York Exhibitions
The Western New York exhibitions acknowledge the breadth of talent in the art community of Western New York and reflect the Albright-Knox's ongoing commitment to support the creative endeavors of these artists. Begun in 1934, the Western New York exhibitions bring together notable works of art in the region and provide a wider field of appreciation for area artists.
Painting, sculpture, prints, and works on paper have traditionally been included, with a category of photography added in 1951 and video and film in 1984. From 1977 to 2010, the Western New York exhibitions alternated with In Western New York and Beyond/In Western New York, invitational exhibitions with selections made by the museum's curators.
This exhibition was organized by Curator Douglas Dreishpoon and Curatorial Assistant Holly E. Hughes.
Exhibition Sponsors

This exhibition was made possible through the generous support of Key Bank.