In Western New York 1997
Saturday, May 31, 1997–Sunday, July 13, 1997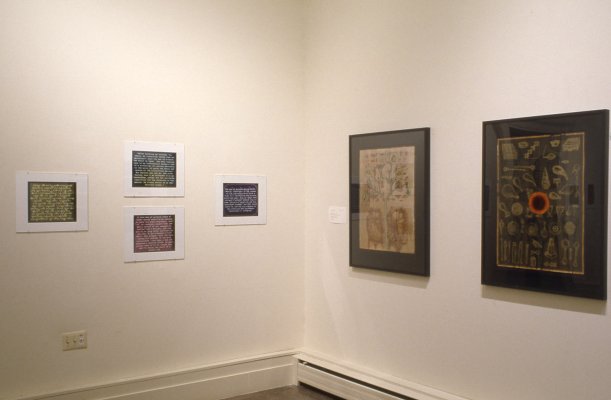 1905 Building
In its 20th year, the invitational biennial exhibition featured a range of significant work by artists residing in the eight counties of Western New York. After reviewing nearly 2,300 slides by 234 artists, curators selected 15 artists to participate in the 1997 iteration of In Western New York: Joseph Bergel, Barbara Buckman, Peter Byrne, Richard Gubernick, Adele Henderson, Mike Herbold, Mark Lavatelli, Gary Nickard, Brian Oglesbee, Scott Olson, Patrick R. Robideau, Peter Stephens, Mark A. Taylor, John Valentino and Kurt von Voetsch.
About the Western New York Exhibitions
The Western New York exhibitions acknowledge the breadth of talent in the art community of Western New York and reflect the Albright-Knox's ongoing commitment to support the creative endeavors of these artists. Begun in 1934, the Western New York exhibitions bring together notable works of art in the region and provide a wider field of appreciation for area artists.
Painting, sculpture, prints, and works on paper have traditionally been included, with a category of photography added in 1951 and video and film in 1984. From 1977 to 2010, the Western New York exhibitions alternated with In Western New York and Beyond/In Western New York, invitational exhibitions with selections made by the museum's curators.
This exhibition was organized by Senior Curator Cheryl Brutvan and Curator Marc Mayer.
Exhibition Sponsors

This exhibition was made possible through the generous support of Lippes, Silverstein, Mathias & Wexler Attorneys.