43rd Western New York Exhibition
Friday, March 23, 1990–Sunday, April 22, 1990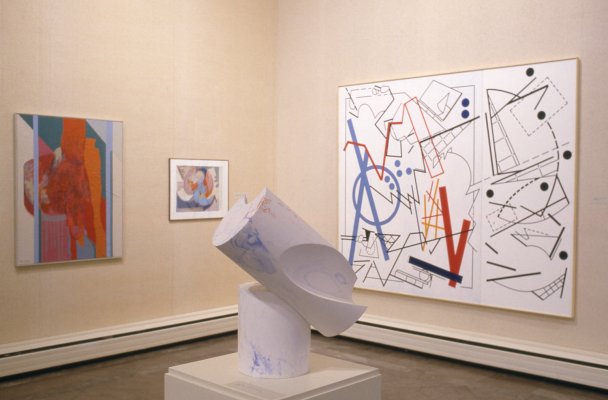 1905 Building
The 43rd Western New York Exhibition featured 120 works by 100 artists, selected by juror Charlotta Kotik, Curator of Contemporary Art at the Brooklyn Museum in New York. Curator Cheryl Brutvan coordinated this juried biennial exhibition of work by regional artists, which was accompanied by a catalogue that included illustrations of award-winning works.
This exhibition was organized by Curator Cheryl Brutvan.
About the Western New York Exhibitions
The Western New York exhibitions acknowledge the breadth of talent in the art community of Western New York and reflect the Albright-Knox's ongoing commitment to support the creative endeavors of these artists. Begun in 1934, the Western New York exhibitions bring together notable works of art in the region and provide a wider field of appreciation for area artists.
Painting, sculpture, prints, and works on paper have traditionally been included, with a category of photography added in 1951 and video and film in 1984. From 1977 to 2010, the Western New York exhibitions alternated with In Western New York and Beyond/In Western New York, invitational exhibitions with selections made by the museum's curators.
Exhibition Sponsors

This exhibition was made possible through the generous support of Joseph Davis, Inc., Buffalo. Hard Manufacturing Company, Inc., Buffalo, provided storage facilities for the exhibition.