Annual Exhibition by Artists of Western New York
Saturday, March 3, 1934–Sunday, April 1, 1934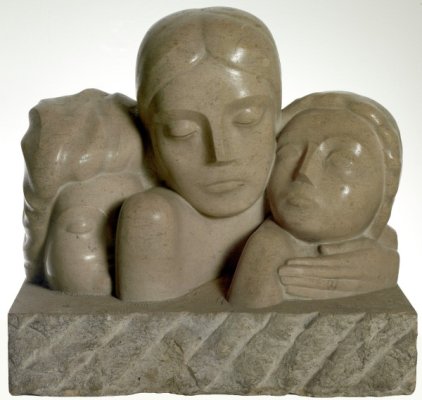 This was the first large exhibition of local artists ever to be held entirely under the auspices of the museum as well as the first local exhibition at the museum to solicit entries from the entire Western New York region. The exhibition was designed as a platform for attracting greater attention to the diversity and talent of artists working in the region. The more than three hundred works submitted were judged by an outsider jury composed of Henry G. Keller, Instructor of Composition and Design at the Cleveland School of Art, Gertrude Herdle Moore, Director of the Memorial Art Gallery in Rochester, and Albert H. Robson, Vice President of the Art Gallery of Toronto.
About the Western New York Exhibitions
The Western New York exhibitions acknowledge the breadth of talent in the art community of Western New York and reflect the Albright-Knox's ongoing commitment to support the creative endeavors of these artists. Begun in 1934, the Western New York exhibitions bring together notable works of art in the region and provide a wider field of appreciation for area artists.
Painting, sculpture, prints, and works on paper have traditionally been included, with a category of photography added in 1951 and video and film in 1984. From 1977 to 2010, the Western New York exhibitions alternated with In Western New York and Beyond/In Western New York, invitational exhibitions with selections made by the museum's curators.