Beyond/In Western New York 2005
Saturday, April 30, 2005–Sunday, June 19, 2005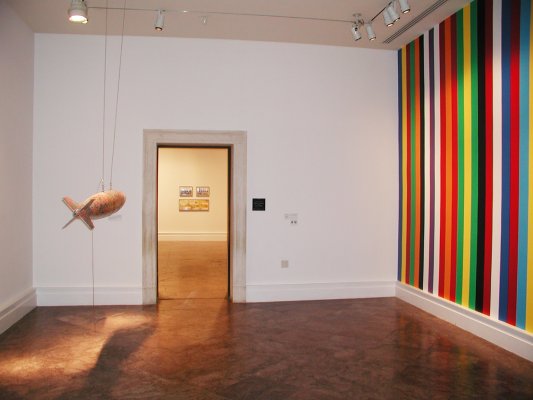 1905 Building
The Albright-Knox has been organizing exhibitions dedicated to artists living and working in the Western New York region since 1914. Beyond/In Western New York 2005 continued the museum's commitment to regional artists, and in an ambitious effort to expand the scope of the project, the geographic parameters for eligible artists were extended beyond Western and Central New York to Southern Ontario, Northeastern Ohio, and Northwestern Pennsylvania.
This endeavor was the largest collaborative exhibition in the Albright-Knox's history to date; participating institutions included Buffalo Arts Studio, Burchfield-Penney Art Center, Big Orbit Gallery, Carnegie Art Center, Castellani Art Museum, CEPA Gallery, El Museo Francisco Oller y Diego Rivera, Hallwalls Contemporary Arts Center, Langston Hughes Institute, Squeaky Wheel, University at Buffalo Anderson Gallery, and the University at Buffalo Art Gallery.
About the Western New York Exhibitions
The Western New York exhibitions acknowledge the breadth of talent in the art community of Western New York and reflect the Albright-Knox's ongoing commitment to support the creative endeavors of these artists. Begun in 1934, the Western New York exhibitions bring together notable works of art in the region and provide a wider field of appreciation for area artists.
Painting, sculpture, prints, and works on paper have traditionally been included, with a category of photography added in 1951 and video and film in 1984. From 1977 to 2010, the Western New York exhibitions alternated with In Western New York and Beyond/In Western New York, invitational exhibitions with selections made by the museum's curators.
Exhibition Sponsors

This exhibition was made possible through the generous support of Judge and Mrs. John T. Elfvin, Northtown Automotive Companies, and The Cameron Baird Foundation.