Paul Sharits: Dream Displacement and Other Projects
Tuesday, September 28, 1976–Sunday, October 31, 1976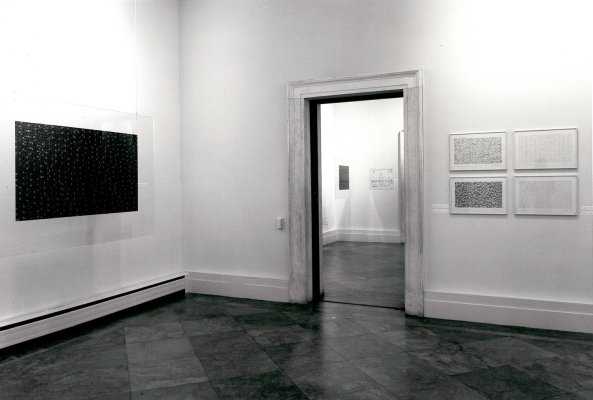 Organized by Assistant Curator Linda L. Cathcart, Paul Sharits: Dream Displacement and Other Projects featured recent work by one of the leading experimental filmmakers working at the time. It included two film installation pieces, in which four film loops were projected on four separate screens as a single image and accompanied by quadraphonic sound, as well as examples of Sharits's drawings, prints, and "frozen film frames"—16 mm filmstrips mounted in Plexiglas.
A retrospective screening of all Sharits's films and a series of lectures by critics and filmmakers Lizzie Borden, Tony Conrad, and Standish Lawder accompanied the exhibition. These programs were cosponsored by the Center for Media Study at the University at Buffalo.
Exhibition Sponsors

This exhibition was made possible through a grant from the National Endowment for the Arts.