Various artists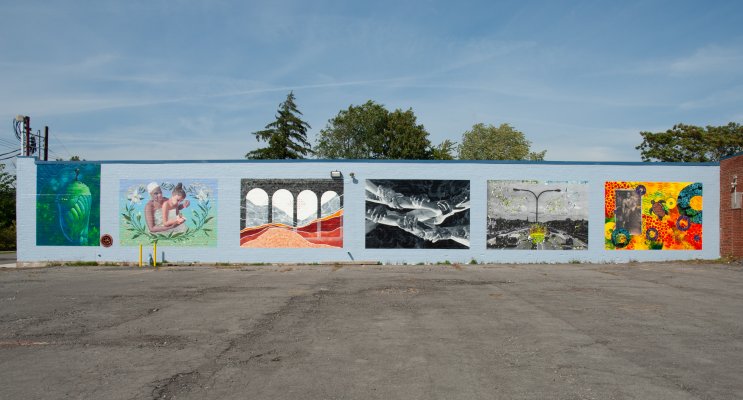 Location: 714 Northland Avenue (Get Directions)
Local artists Julia Bottoms, Tricia Butski, Max Collins, Fotini Galanes, Rachel Shelton, and Phyllis Thompson created these murals as participants in a residency program hosted by the Albright-Knox. As part of the exhibition Hervé Tullet: Shape and Color (June 26–September 12, 2021) at Albright-Knox Northland, visitors could watch the creative process unfold and engage in dialogue with the artists directly. The murals here represent the final stage in the transformation of artwork from studio production to public display. 
One of the goals of the residency was to expand opportunities for artists in the public arena, but with the finished murals we also wish to introduce Polytab to a broad regional audience. Polytab, the substrate utilized by each artist during the residency program, is a nonwoven material that is easily transported and can be worked on in small pieces, so murals can be prepared in studios, classrooms, or other available spaces. The material is mobile, scalable, lightweight, and forms easily to surfaces—like the brick wall to which the murals are fixed here. We hope that the versatility of this material might inspire more educators and artists to produce their own public works.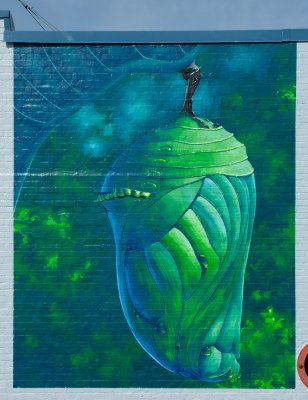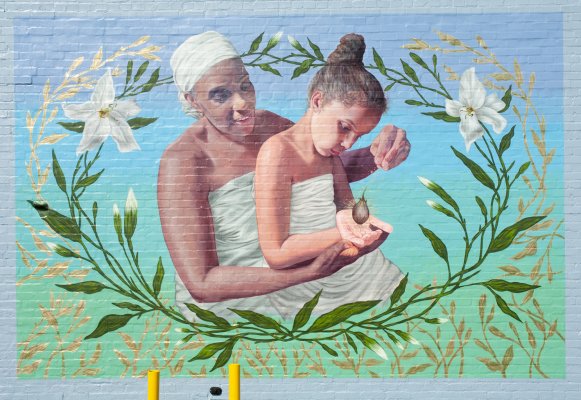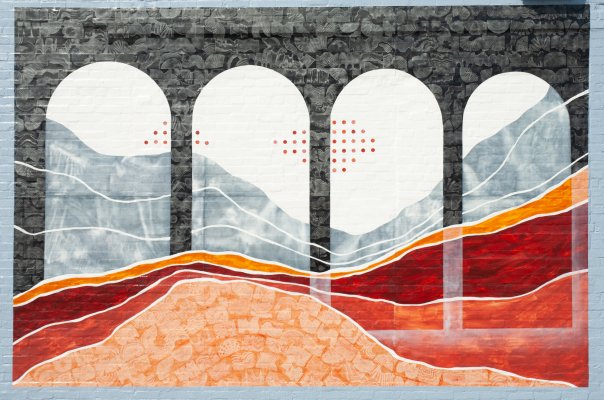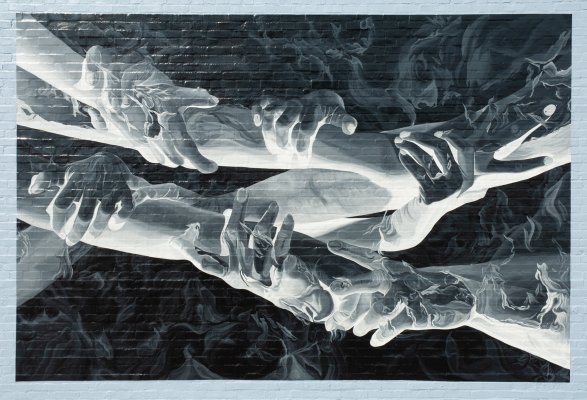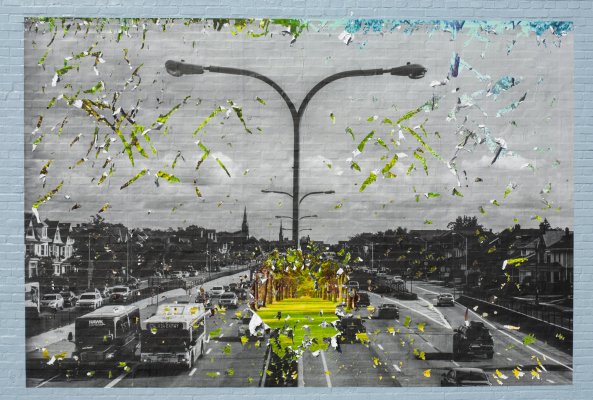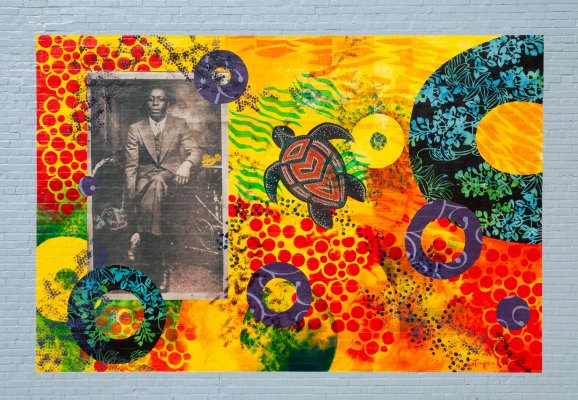 Additional funding for programming is provided by an anonymous donor.
The Albright-Knox's exhibition program is generously supported by The Seymour H. Knox Foundation, Inc.
Initiative Sponsors

The Public Art Initiative was established and is supported by leadership funding from the County of Erie and the City of Buffalo.