International Exhibition of Pictorial Photography
Thursday, November 3, 1910–Thursday, December 1, 1910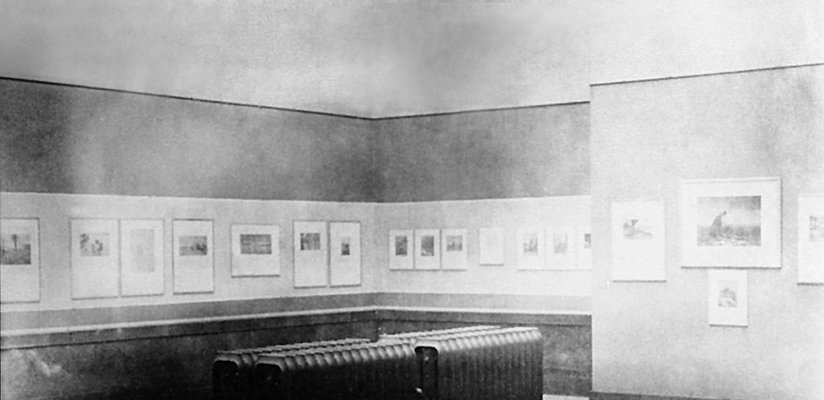 Organized by the Photo-Secession, led by Alfred Stieglitz (1864–1946), in cooperation with the museum, the International Exhibition of Pictorial Photography was the first exhibition held at an American museum that aimed to elevate photography's stature from a purely scientific pursuit to a visual form of artistic expression. The exhibition was divided into two parts: an Invitational Section, which featured in-depth installations of the work of selected internationally renowned photographers, and an Open Section. The organizers selected the photographs in the Open Section from a general call for submissions.
The exhibition was brilliantly installed by the painter Max Weber, who transformed "the most beautiful gallery in America," as Stieglitz once described the museum, into an intimate space for the viewing and understanding of contemporary photography. In total, Stieglitz's "Buffalo Show" introduced the museum's audience to more than 600 photographs by 65 artists.
The museum ultimately acquired (through purchase or gift) many of the most notable photographic works from the exhibition, including James Craig Annan's Lombardy Ploughing Team, 1894; Heinrich Kühn's Still Life, 1908; Edward Steichen's Nocturne-Orangerie Staircase, Versailles, ca. 1910; Alfred Stieglitz's The Street, Fifth Avenue, 1896; and Clarence Hudson White's The Chiffonier, 1904 .