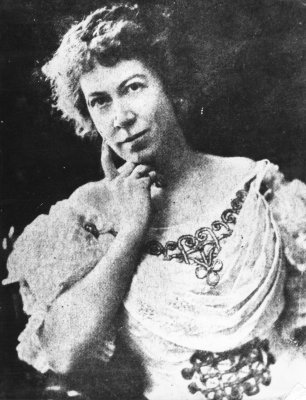 Buffalo native Cornelia Bentley Sage Quinton was a painter, administrator, and groundbreaking promoter of the arts in the United States during the late 19th and early 20th centuries. She began her career at the museum in May 1905 as an assistant to Director Charles M. Kurtz. After Kurtz's premature death, Sage Quinton was appointed in his place, making her the first woman to serve as director of a major art museum in the United States. She officially assumed the directorship on October 15, 1910, and served in this role through August 1, 1924.
During her tenure as director, Sage Quinton organized numerous pioneering exhibitions, including the 1910 International Exhibition of Pictorial Photography, the first photographic exhibition in the United States; the 1916 Exhibition of Contemporary American Sculpture, which featured more than 800 artworks installed on the museum's campus and on the grounds of Delaware Park; and solo exhibitions on George Bellow, William Chase, Childe Hassam, Robert Henri, George Inness, and John Twachtman.
During World War I, Sage Quinton oversaw several exhibitions of French art and arranged for a series of European painting exhibitions to travel to other American art museums. Decorated many times by the French government for her dedicated promotion of French art in the United States, Sage Quinton received the Cross of the Legion of Honor in 1920. Sage Quinton left the museum to become the first director of the Legion of Honor in San Francisco in 1924.
Last updated 2019