Clyfford Still: Thirty-three Paintings from the Permanent Collection
Saturday, June 4, 1988–Sunday, July 3, 1988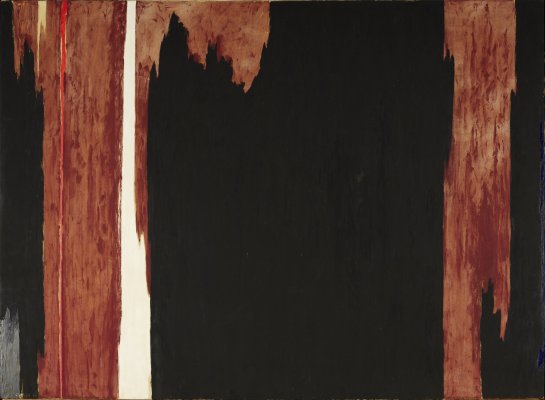 1905 Building
This exhibition was a special installation of the museum's unique holdings of works by the Abstract Expressionist Clyfford Still. It offered the public a rare opportunity to study the works of this preeminent American artist, considered among the finest of the New York School artists.
The Albright-Knox owns the largest public collection of paintings by Still—an ensemble of 33 abstract works that span the most critical developments of his career from 1937 to 1963. They include 31 paintings donated to the museum in 1964 by Still and two paintings acquired in 1957 and 1959 as gifts of Seymour H. Knox, Jr.
This exhibition was organized by Chief Curator Michael Auping.