Clyfford Still: Paintings from the Collection
Friday, February 18, 2005–Sunday, April 10, 2005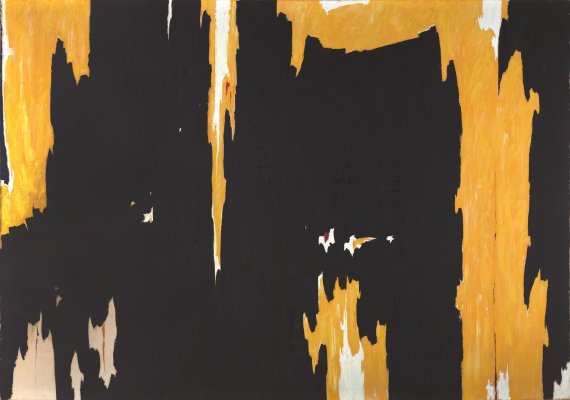 1905 Building
The Albright-Knox owns 33 paintings by the Abstract Expressionist Clyfford Still—an ensemble that spans the most critical developments of his career from 1937 to 1963. This exhibition showcased this collection of paintings—they are, in a sense, pictorial meditations on life, death, and the persistence of spirit.
Still's art is inseparable from the greater development of a postwar intellectual history and the preoccupation—on the part of artists, writers, poets, philosophers, and anthropologists—with a revived interest in primitivism, mythology, and the unconscious. As a visual artist in tune with such theoretical ideas, Still brought a unique perspective to the search for universal meaning. Romantic and visionary till the end, Still never relinquished his belief in painting as an heroic act of faith.
This exhibition was organized by Senior Curator Douglas Dreishpoon.