Clyfford Still
Friday, June 25, 2010–Sunday, August 29, 2010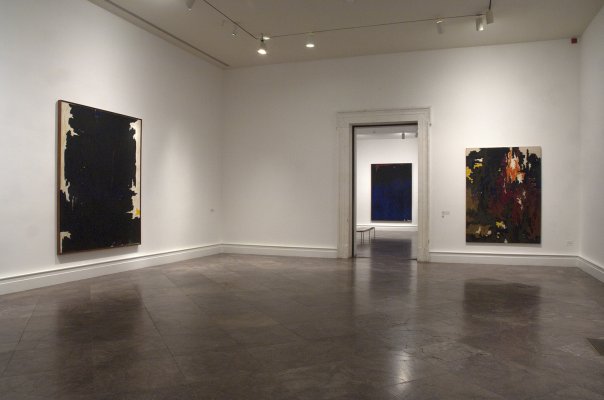 1905 Building
The Albright-Knox owns the second-largest public collection of paintings by the American Abstract Expressionist Clyfford Still—an ensemble of 33 abstract works that span the most critical developments of his career from 1937 to 1963.
Notorious for distrusting the art world, Still developed a unique relationship with the Albright Art Gallery through its forthright director Gordon M. Smith and president of the board of directors Seymour H. Knox, Jr. This relationship, initiated in 1957 with the purchase of an iconic painting titled 1954 for the museum's collection, culminated in a major solo exhibition that the artist installed at the museum in 1959. Convinced that the Albright-Knox would make a respectful home for a carefully chosen group of paintings, Still subsequently gifted 31 canvases to the museum in 1964.
This exhibition included 29 paintings from the gift, as well as a selection of Still archives from the museum's Library Collection.
This exhibition was organized by Chief Curator Douglas Dreishpoon and Head of Research Resources Susana Tejada.