On the occasion of Women's History Month, and in conjunction with the National Museum of Women in the Arts' second annual #5WomenArtists campaign, we're celebrating the work of women artists at the Albright-Knox. Ten out of the 12 exhibitions we have held in our Gallery for New Media have featured works by women artists. We highlight five of them below.
Pipilotti Rist: Dwelling (within) (2011) centered on Rist's alles oder nichts (All or Nothing), 2010, an intimately scaled video sculpture containing imagery that straddles the line between what the artist refers to as the "corporal and the spiritual." It the first work by the Swiss-born artist to be acquired by the Albright-Knox.
Trine Lise Nedreaas: Yana and Noname (2013) featured Nedreaas's video work Yana and Noname, 2009, which focuses on a silent interaction between a ventriloquist and her dummy that is both childlike and sinister. A powerful storyteller, Nedreaas uses elements of the bizarre to explore the human condition.
Tacita Dean: The Friar's Doodle (2014–2015) presented four works by Dean from the Albright-Knox's collection—the silent film The Friar's Doodle, 2010, and three related photographs with drawing overlays—that were created following two visits to the Romanesque cloister at Santo Domingo de Silos, a Benedictine monastery in northern Spain.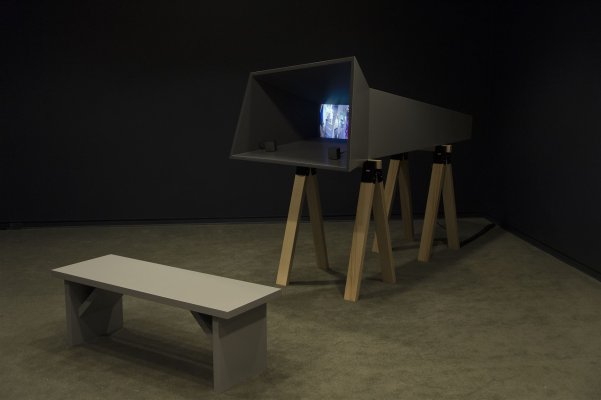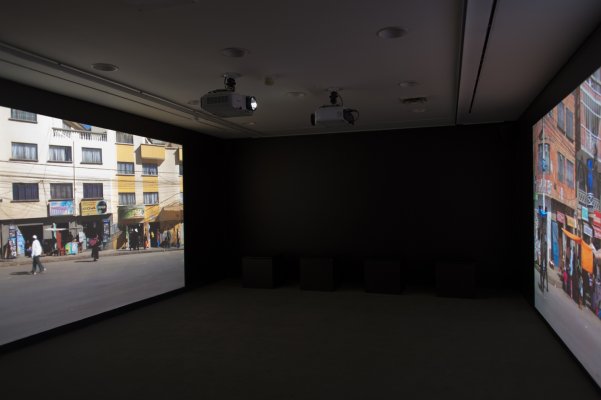 Joan Jonas: Good Night Good Morning (2016) debuted two works by Jonas that the museum had recently acquired: Good Night Good Morning, 1976, and My New Theater VI, Good Night Good Morning '06, 2006. Both contemplate the passage of time, the process of ageing, and the artist's self-identity.
Recently, Claudia Joskowicz: Every Building on Avenida Alfonso Ugarte—After Ruscha (2016–2017) served as the United States museum debut of this work, which takes us down a banal stretch of road on an apparently ordinary day in El Alto, Bolivia. Joskowicz's title directly refers to Ed Ruscha's 1966 artist's book Every Building on the Sunset Strip.
The other five Gallery for New Media exhibitions featuring works by women artists are Camille Henrot: October 2015 Horoscope (2017), Marie Lorenz: Ezekia (2016), Millie Chen: Tour (2014), Ellie Ga: It Was Restored Again (2014), and Virocode: A Disappearance of the Source (2011–2012).