On the occasion of Women's History Month, and in conjunction with the National Museum of Women in the Arts' second annual #5WomenArtists campaign, we're highlighting five women artists with works in our collection each Wednesday this month. This week we again focus on artists who were active in the 1950s, '60s, '70s, and beyond.
Lee Bontecou is best known for works like the Albright-Knox's Untitled, 1960, which is composed of a welded steel armature to which the artist attached scraps of canvas with copper wire. All of Bontecou's sculptures in this vein incorporate one or more dark cavities, while some later works also include found objects like zippers, fan blades, saw teeth, gas masks, and helmets. This work was recently featured in The Long Curve: 150 Years of Visionary Collecting at the Albright-Knox Art Gallery (2011–2012).
Grace Hartigan received early acclaim as an artist; several of her paintings were included in the exhibition New Talent at the Kootz Gallery in 1950 and she was named "the most celebrated of the young American women painters" by Life magazine in 1958. The Albright-Knox's When the Raven Was White, 1969—acquired as part of the Martha Jackson Collection in 1974—reflects Hartigan's combination of abstraction with recognizable elements from the real world. This work is on view in Menagerie: Animals on View through June 4, 2017.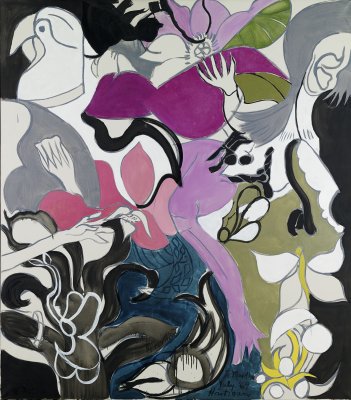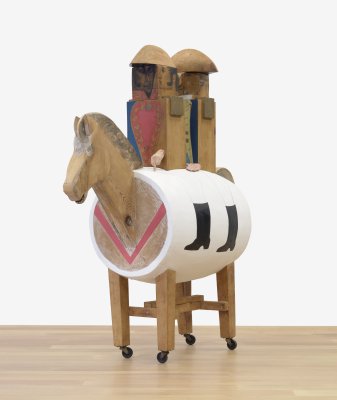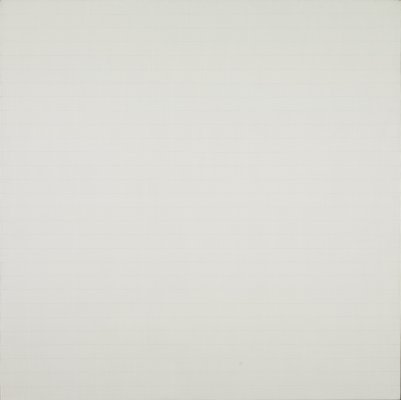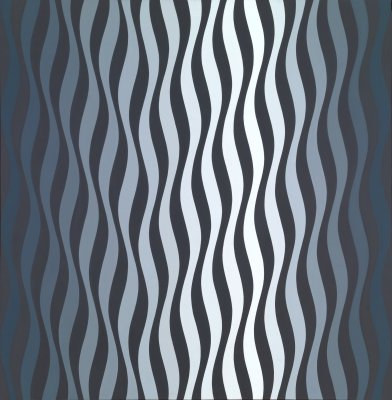 Marisol's signature sculptural style was first seen in 1962 at the Stable Gallery in a show that included the Albright-Knox's The Generals, 1961–62. As in all her work, Marisol used a variety of media in this sculpture, including wood, pencil, paint, casters, and both real and gold teeth inside the horse's mouth. The museum also owns Marisol's Baby Girl, 1963—an overly large baby with a small adult figure that wears the artist's own face, which often appears in her work. Both works were recently on view in 2016's Defining Sculpture.
The meditative paintings, drawings, and writings of Agnes Martin have influenced generations of artists interested in abstraction. Although she began making art in New York in the early 1940s, she chose to live and work in Taos, New Mexico, for much of her life. In 2013, the Albright-Knox hosted Agnes Martin: The New York–Taos Connection (1947–1957), featuring rarely seen paintings and drawings created by Martin in Taos from 1947 to 1957. Martin's The Tree, 1965, is currently on view in the 1962 Building.
Bridget Riley began to create the black-and-white optical paintings for which she is best known in 1961. In the mid-1960s she began incorporating shades of gray—as seen in the Albright-Knox's Drift No. 2, 1966—and, in 1967, she began adding limited color. In 1968, Riley received the International Prize for Painting at the Venice Biennale, making her both the first woman and the first British contemporary painter to achieve that honor. Drift No. 2 is currently on view in the 1962 Building.