It's shaping up to be another busy summer for AK Public Art! Here on the blog, we're taking a look back at how this year's class of murals, sculptures, and other projects grew and developed over time.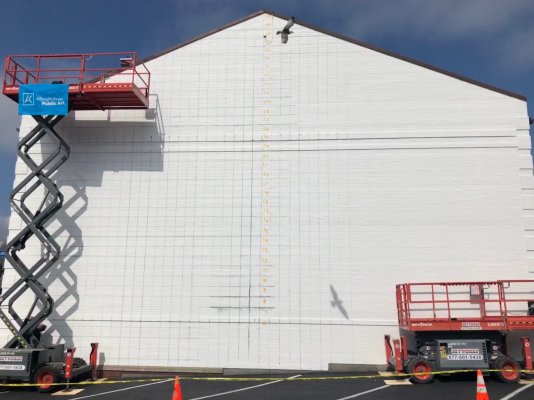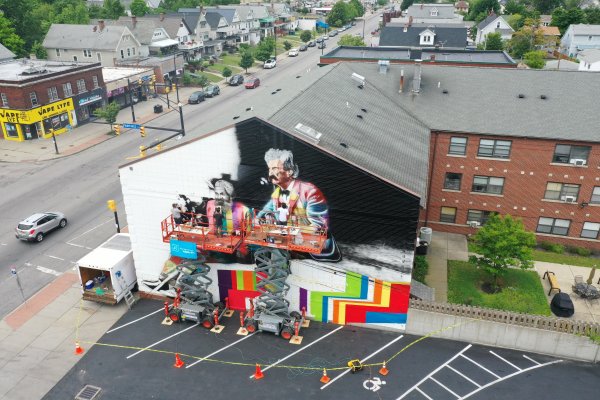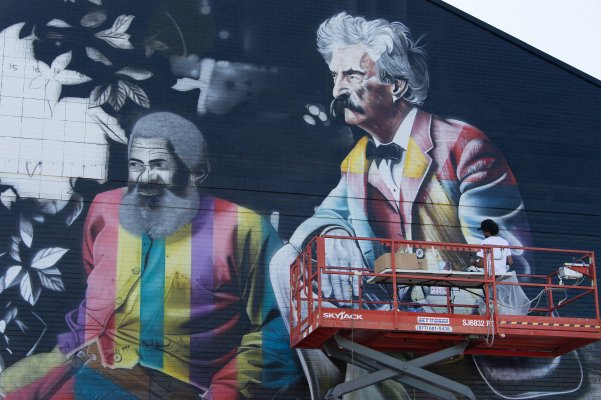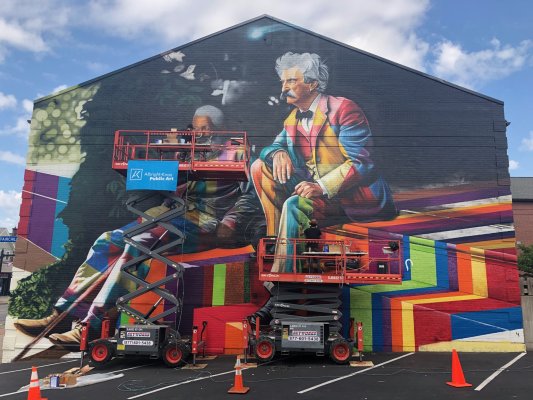 The mural for 1188 Hertel Avenue created by renowned São Paulo-based artist Kobra celebrates the friendship between John T. Lewis and Mark Twain. Their enduring camaraderie—which profoundly impacted Twain's understanding of race and inequity in the United States —had a decidedly inauspicious beginning, when Lewis heroically managed to stop a runaway horse and buggy carrying Twain's sister-in-law and niece from plunging off a cliff.  
In the months initially following the near-accident, Lewis wrote to Twain, "I beg to say, [humbly], that inasmuch as divine providence saw fit to use me as an instrument for the saving of those precious lives, the honor conferred upon me was greater than the feat performed." For the artist, this spirit of humbly serving others resonated with his beliefs about the power of artmaking; he has commented, "I believe that . . . if each of us do our part working for peace then that helps. Help is not only to give money, it's to visit a patient, it's to make a city more pleasant, it's to take care of it for the other inhabitants so they feel good about living in that place, it's to look to the side and see the need of another. . . . With my murals I try to pass all this on, because thousands of people have access to the images and can reflect on them." 
Check out Kobra's mural of John T. Lewis and Mark Twain at 1188 Hertel Avenue, or take a look at a complete map of all AK Public Art projects here.