It's shaping up to be another busy summer for AK Public Art! Here on the blog, we're taking a look back at how this year's class of murals, sculptures, and other projects grew and developed over time.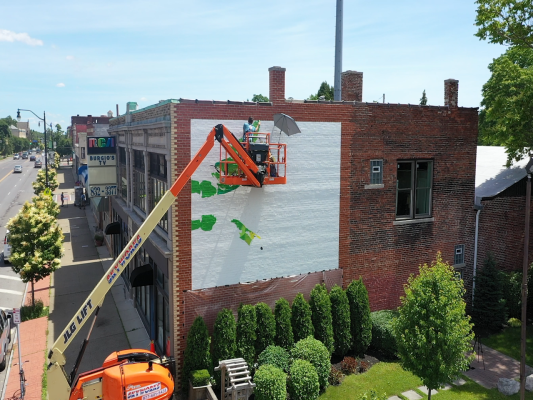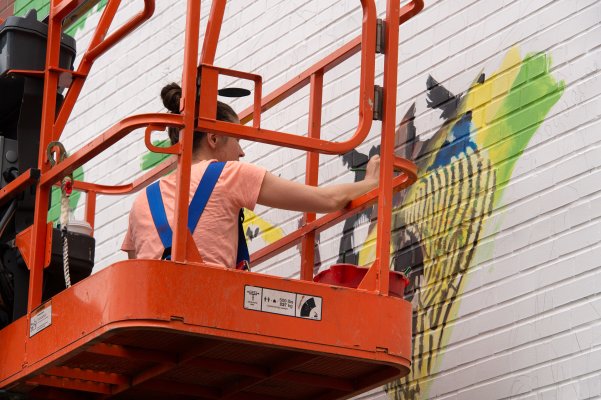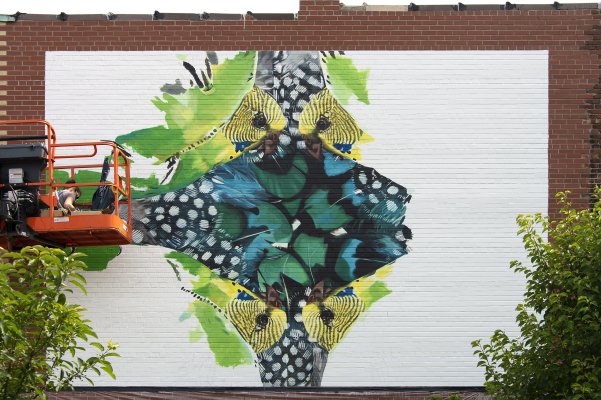 Augustina Droze's Green Kaleidoscope is based in the riotous coloring and innate artistry of bird and butterfly wings. The artist's symmetrical array of representational elements and abstract patterning holds in tension the fragile balance between beauty and decay endemic to the natural world.
Check out Augustina Droze's Green Kaleidoscope at 2303 Main Street, or take a look at a complete map of all AK Public Art projects here.