It's shaping up to be another busy summer for AK Public Art! Here on the blog, we're taking a look back at how this year's class of murals, sculptures, and other projects grew and developed over time.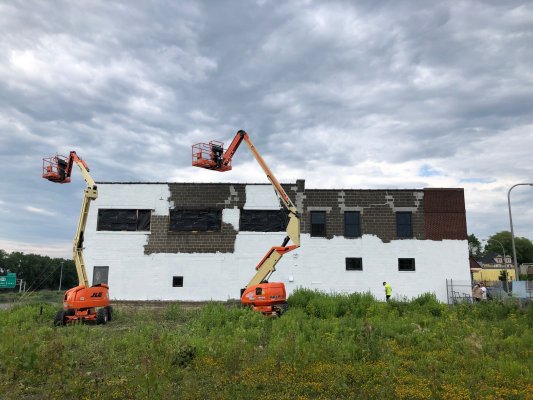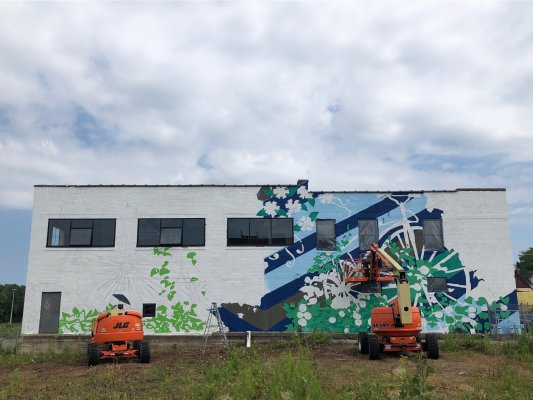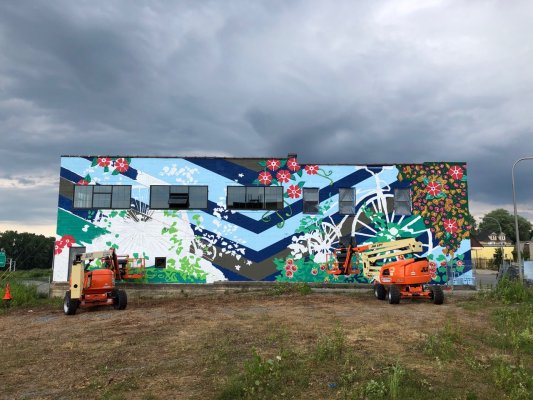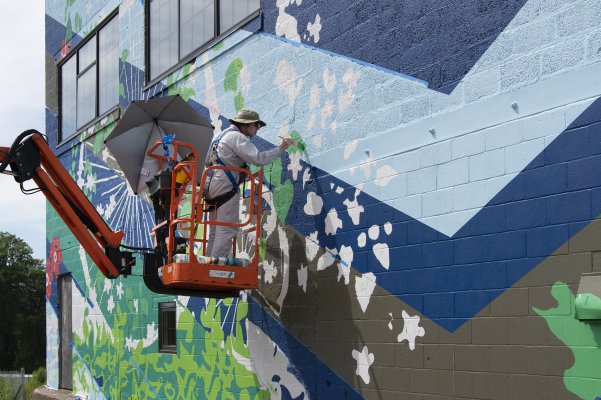 Amid the rapidly changing terrain of Niagara Street, two high-wheeled bicycles—the kind first popularized in the 1870s—burst forth from tangles of flowering vines. The imagery of Nicole Cherry's exuberantly colored and pattered mural, 1800s Bikes in Vines, was inspired by the building's occupant, a bicycle shop, as well as the cyclists brought to this stretch of Niagara Street by the area's new bike lanes. 
Check out Nicole Cherry's 1800s Bikes in Vines at 1330 Niagara Street, or take a look at a complete map of all AK Public Art projects here.