On the occasion of Women's History Month, and in conjunction with the National Museum of Women in the Arts' second annual #5WomenArtists campaign, we're highlighting five women artists with works in our collection each Wednesday this month. This week we focus on artists who were active in the 1970s, '80s, '90s, and beyond.
Louise Bourgeois's emotionally charged work pulls from highly autobiographical roots. A fundamental part of her practice revolves around memory, as she dealt with the traumas of her past through a cathartic artmaking experience. The Albright-Knox owns five works by Bourgeois, including Nature Study (Pink Eyes), 1984, which is currently on view in the 1962 Building. Her repeated use of eyes in her work underscores her belief in the validity and importance of vision and communication.
Tracey Emin is perhaps best known for the witty and highly sexual text that appears in her work. The white neon words that spell out the title of the Albright-Knox's Only God Knows I'm Good, 2009 (produced 2011), suggest that Emin's bad-girl image has become so ubiquitous that only a higher power could be aware of her more angelic side. This work was installed in the Sculpture Court above the doors overlooking the Delaware Stairs for DECADE: Contemporary Collecting 2002–2012 in 2012 and remains there today.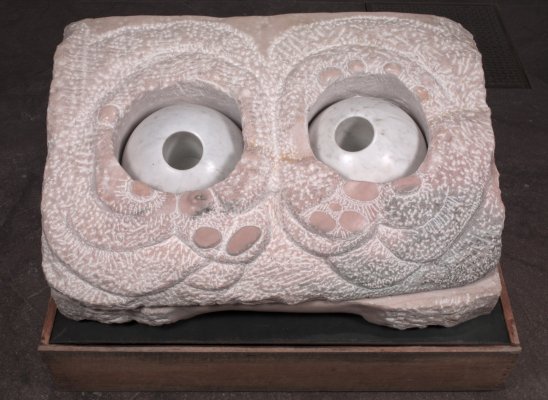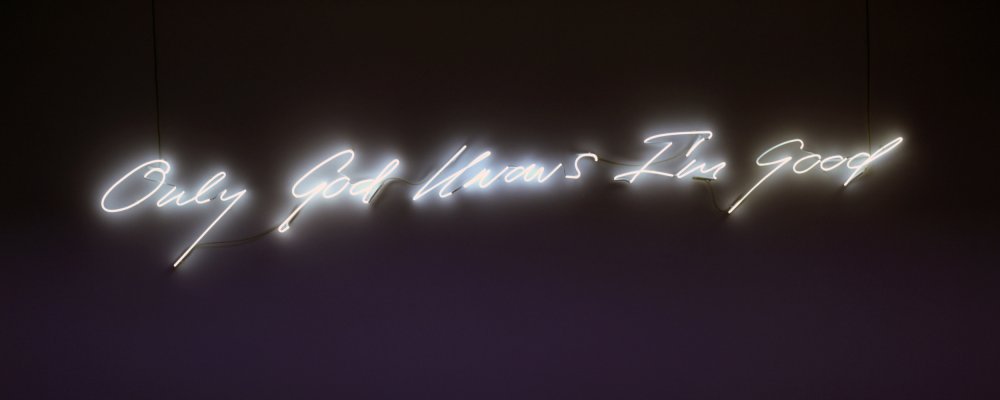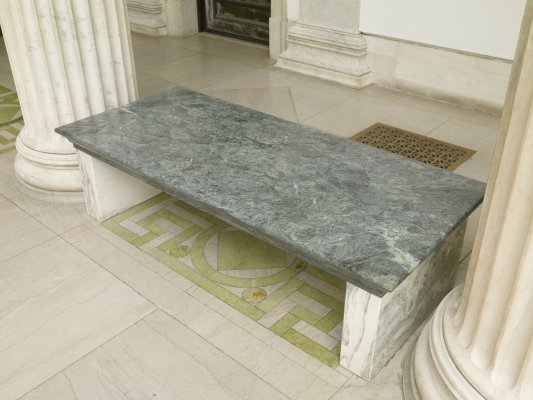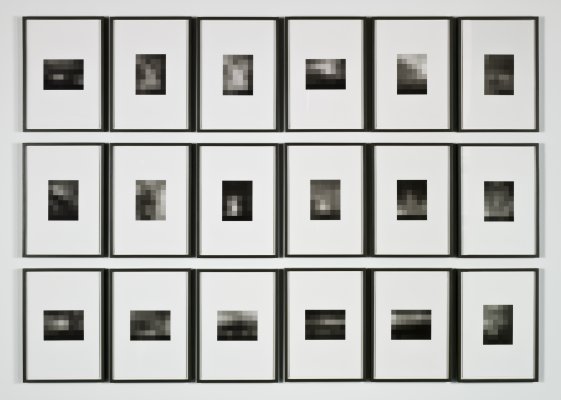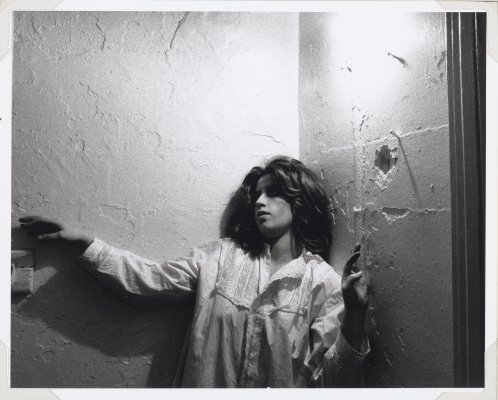 Many of Jenny Holzer's works focus on the printed word. In 1990, to accompany Jenny Holzer: The Venice Installation—originally organized by Albright-Knox Chief Curator Michael Auping for the 1990 Venice Biennale—Holzer created four marble benches specifically for the Albright-Knox's Sculpture Court. Holzer's signature themes of "sex, death, and war" are reflected in the selections from her "Truisms," "Inflammatory Essays," "Survival," and "Under a Rock" series that are engraved on Untitled (The Buffalo Installation), 1991.
Since her career began in the late 1970s, Sherrie Levine has continually appropriated works by male modern masters as a means to comment on issues of originality, authorship, and authenticity. The Albright-Knox's Equivalents: After Stieglitz 1–18, 2006, consists of 18 digitized and pixilated photographic prints after American photographer Alfred Stieglitz's series "Equivalents," 1922–35, which featured analogue images of clouds that are understood to be abstract correlatives of Stieglitz's own experiences and feelings.
Cindy Sherman is among the most well-known photographers working today, using herself as various fictive protagonists in allegorical and imaginative worlds, including in her iconic "Untitled Film Still" series. Several of Sherman's 29 works in the Albright-Knox's collection were recently on view in 2012's Wish You Were Here: The Buffalo Avant-garde in the 1970s alongside the first re-creation of her A Play of Selves since its original 1976 installation at Hallwalls, which she helped found in 1974 with Charles Clough, Robert Longo, and others.