Press Kit: Building the Buffalo AKG Art Museum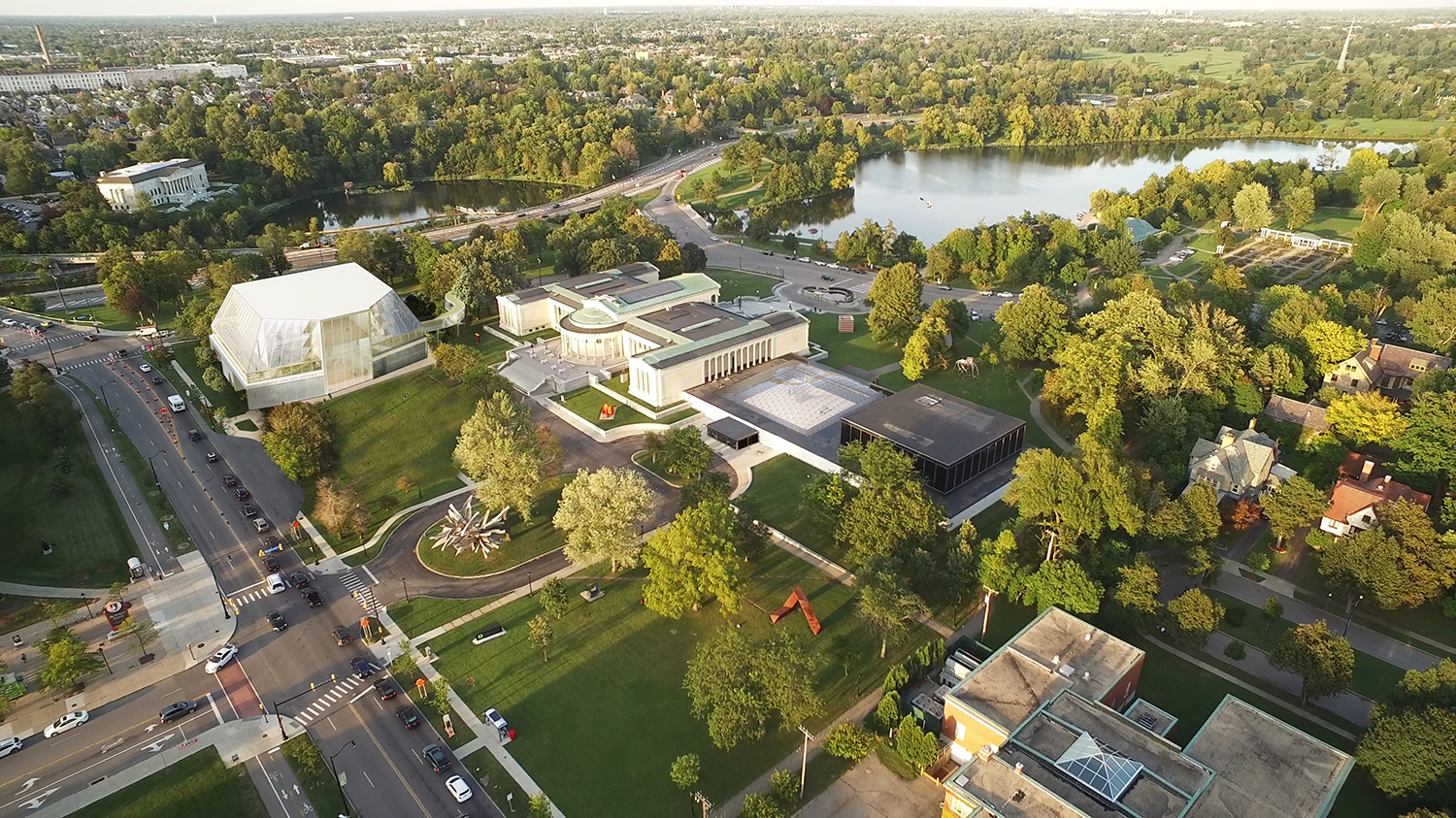 For more than a decade the museum has explored the possibility of expanding and upgrading its facilities. These enhancements are urgently needed to properly house the museum's growing collection, mount rotating special exhibitions, and present a dynamic range of complementary educational programs. In 2014, the museum's Board of Directors unanimously resolved to initiate the ambitious campus development and expansion project.
In June 2016, the museum announced its selection of OMA/Shohei Shigematsu as its architectural design partner. Since that time, the museum's leadership has been engaged in a capital campaign to raise the necessary funds for the project. In September 2016, Jeffrey Gundlach, a Buffalo native, donated an unprecedented $42.5 million to the campaign.  
In June 2018, the museum announced the creation of a new work of signature architecture on the north side of the museum's historic campus. The new building will add 30,000 square feet of space for displaying special exhibitions and the museum's world-renowned art collection.
In April 2019, artist Olafur Eliasson and architect Sebastian Behmann, founding partners of Studio Other Spaces, proposed a breathtaking work of art to cover the museum's new indoor Town Square. 
On November 4, 2019, the museum's Elmwood Avenue campus closed for construction and on November 22, museum leaders and elected officials broke ground on the project. Our construction partners include Gilbane Building Company, ARC Building Partners, and Cooper Robertson. 
The museum's Elmwood Avenue campus is temporarily closed for construction. The Buffalo AKG Art Museum is scheduled to open on May 25, 2023. Learn More
Press Releases
Albright-Knox Celebrates Completion of Steel Frame for New Gundlach Building with Topping Out Ceremony
July 7, 2021
Albright-Knox Breaks Ground on Historic AK360 Campus Development and Expansion Project
November 22, 2019
Albright-Knox Announces Plans for Ground Breaking on Major Expansion, Activities During Construction, Issues Design Update
April 11, 2019

Albright-Knox Art Gallery Announces the Next Phase in its AK360 Expansion Project, with Preliminary Schematic Design for a Freestanding Building on a Park-Like Campus
June 25, 2018
Media Update: Albright-Knox Campus Development and Expansion Project
November 10, 2017
Media Update: Albright-Knox Campus Development and Expansion Project
September 18, 2017
Albright-Knox Art Gallery Thanks Foundation and Corporate Partners for Support of AK360
November 16, 2016
Albright-Knox Art Gallery Announces Historic Gift—the Largest Single Private Donation Ever Given to a Buffalo Cultural Institution—Skyrocketing Its Fundraising Campaign for the AK360 Expansion Project
September 23, 2016
Albright-Knox Selects OMA/Shohei Shigematsu for Museum's AK360 Expansion
June 6, 2016
International Architect to Envision a Renewed Albright-Knox: Museum Seeks Architectural Partner for Next Phase of Development and Growth
March 2, 2016
Albright-Knox Campus Growth and Development Community Meeting: March 23, 6 pm
March 12, 2015
Albright-Knox to Host Additional Public Meeting January 12 from 6 to 8 pm at the Albright-Knox
December 22, 2014
Albright-Knox to Host Public Meetings: All are encouraged to participate in conversations about the museum's growth and development
October 30, 2014