Town Square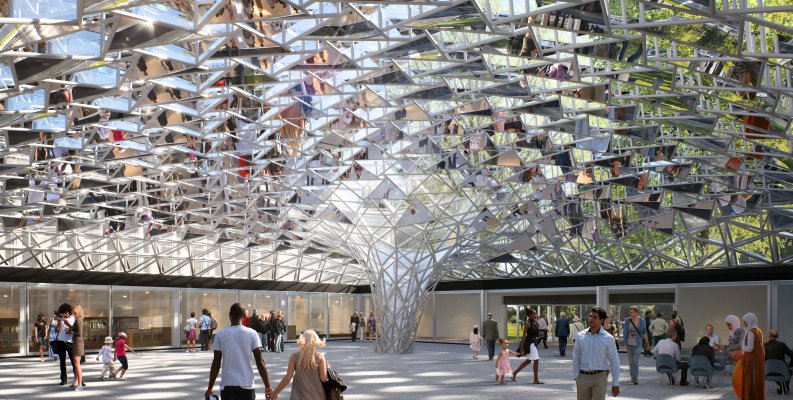 In addition to a new work of signature architecture designed by OMA/Shohei Shigematsu in collaboration with Cooper Robertson, the new Buffalo AKG Art Museum will feature significant renovations and upgrades to the museum's existing buildings. This will include covering the museum's Sculpture Garden to create an indoor Town Square: a public gathering space with numerous amenities open free of charge year-round.
Over the winter and spring of 2019, a group of community representatives and members of the public partnered with museum staff to envision ways in which this new space could become a vibrant, welcoming environment for all. 
Acclaimed artist Olafur Eliasson and architect Sebastian Behmann, founding partners of Studio Other Spaces, have created a breathtaking work of art to cover the Town Square. Entitled Common Sky, the artwork integrates the striking architecture of the museum's campus with the beauty of the Frederick Law Olmsted landscape that surrounds it.