In celebration of In These Truths, our friends at Zawadi Books have prepared a series of reading lists inspired by the exhibition. In May, the focus of the reading list is books for kids and youth. In These Truths, on view through June 5 at Albright-Knox Northland, is an exhibition of works by Black cultural producers, co-curated by two of Buffalo's most influential, charismatic, and insightful artists, Edreys Wajed and Aitina Fareed-Cooke, in collaboration with Curator of Public Art Aaron Ott. 
Zawadi Books, located at 1382 Jefferson Avenue in Buffalo, specializes in books and materials that are by and about people of African descent. The store holds author readings and book discussions, and houses a reading room and a storytelling resource center. Learn More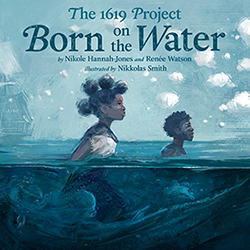 The 1619 Project: Born on the Water by Nikole Hannah-Jones
The 1619 Project's lyrical picture book in verse chronicles the consequences of slavery and the history of Black resistance in the United States, thoughtfully rendered by Pulitzer Prize–winning journalist Nikole Hannah-Jones and Newbery award–winning author Renée Watson.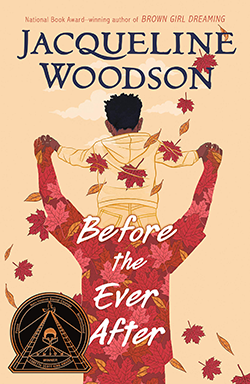 Before the Ever After by Jacqueline Woodson
National Book Award–winner Jacqueline Woodson's stirring novel-in-verse explores how a family moves forward when their glory days have passed and the cost of professional sports on Black bodies.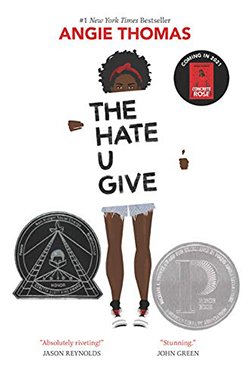 The Hate U Give by Angie Thomas
Sixteen-year-old Starr Carter moves between two worlds: the poor neighborhood where she lives and the fancy suburban prep school she attends. The uneasy balance between these worlds is shattered when Starr witnesses the fatal shooting of her childhood best friend Khalil at the hands of a police officer.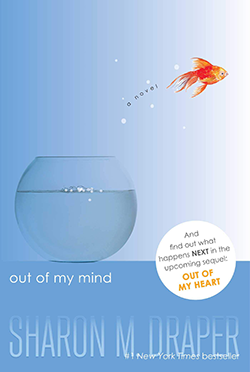 Out of My Mind by Sharon M. Draper
From award-winning author Sharon Draper comes a story that will forever change how we all look at anyone with a disability. Eleven-year-old Melody is not like most people. She can't walk. She can't talk. She can't write. All because she has cerebral palsy. But she also has a photographic memory; she can remember every detail of everything she has ever experienced. She's the smartest kid in her whole school, but NO ONE knows it. Most people—her teachers, her doctors, her classmates—dismiss her as mentally challenged because she can't tell them otherwise. But Melody refuses to be defined by her disability. And she's determined to let everyone know it . . . somehow.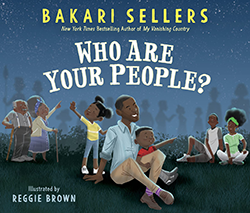 Who Are Your People? by Bakari Sellers
This inspiring picture book by The New York Times bestselling author Bakari Sellers is a tribute to the family and community that help make us who we are. Perfect for sharing and gifting. When you meet someone for the first time, they might ask, "Who are your people?" and "Where are you from?" Children are shaped by their ancestors, and this book celebrates the village it takes to raise a child.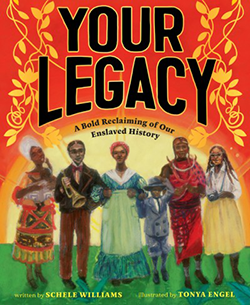 Your Legacy by Schele Williams
Beginning in Africa before 1619,Your Legacy presents an unprecedentedly accessible, empowering, and proud introduction to African American history for children. While your ancestors' freedom was taken from them, their spirit was not; this book celebrates their accomplishments, acknowledges their sacrifices, and defines how they are remembered—and how their stories should be taught.