In celebration of In These Truths, our friends at Zawadi Books have prepared a series of reading lists inspired by the exhibition. In March, the focus of the reading list is books by and about women. In These Truths, on view through June 5 at Albright-Knox Northland, is an exhibition of works by Black cultural producers, co-curated by two of Buffalo's most influential, charismatic, and insightful artists, Edreys Wajed and Aitina Fareed-Cooke, in collaboration with Curator of Public Art Aaron Ott. 
Zawadi Books, located at 1382 Jefferson Avenue in Buffalo, specializes in books and materials that are by and about people of African descent. The store holds author readings and book discussions, and houses a reading room and a storytelling resource center. Learn More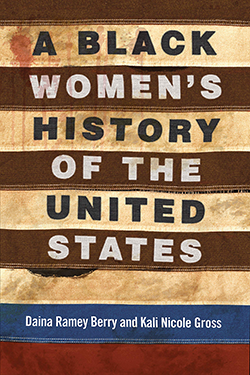 A Black Women's History of the United States by Daina Ramey Berry and Kali Nicole Gross
In centering Black women's stories, two award-winning historians seek both to empower African American women and to show their allies that Black women's unique ability to make their own communities while combatting centuries of oppression is an essential component in our continued resistance to systemic racism and sexism. Daina Ramey Berry and Kali Nicole Gross offer an examination and celebration of Black womanhood, beginning with the first African women who arrived in what became the United States to African American women of today.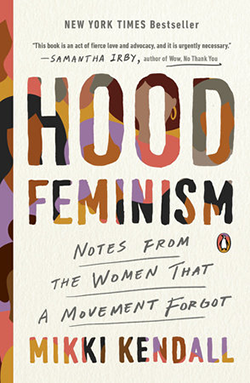 Hood Feminism by Mikki Kendall
In her searing collection of essays, Mikki Kendall takes aim at the legitimacy of the modern feminist movement, arguing that it has chronically failed to address the needs of all but a few women. Drawing on her own experiences with hunger, violence, and hypersexualization, along with incisive commentary on politics, pop culture, the stigma of mental health, and more, Hood Feminism delivers an irrefutable indictment of a movement in flux.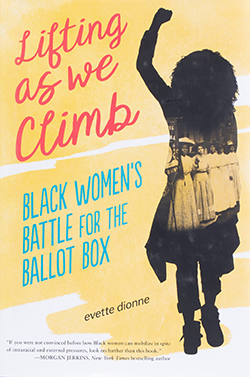 Lifting as We Climb by Evette Dionne
Author Evette Dionne, a feminist culture writer and the editor-in-chief of Bitch Media, has uncovered an extraordinary and underrepresented history of black women. In her powerful book, she draws an important historical line from abolition to suffrage to civil rights to contemporary young activists—filling in the blanks of the American suffrage story.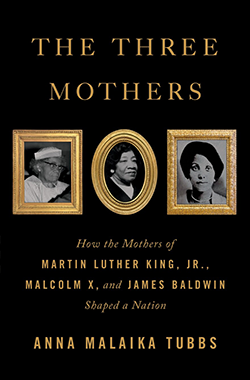 The Three Mothers by Anna Malaika Tubbs
Much has been written about Berdis Baldwin's son James, about Alberta King's son Martin Luther, and Louise Little's son Malcolm. But virtually nothing has been said about the extraordinary women who raised them. In her groundbreaking and essential debut, scholar Anna Malaika Tubbs celebrates Black motherhood by telling the story of the three women who raised and shaped some of America's most pivotal heroes.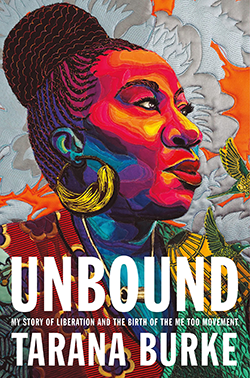 Unbound by Tarana Burke
From the founder and activist behind one of the largest movements of the twentieth and twenty-first centuries, the "me too" movement, Tarana Burke debuts a powerful memoir about her own journey to saying those two simple yet infinitely powerful words―me too―and how she brought empathy back to an entire generation in one of the largest cultural events in American history.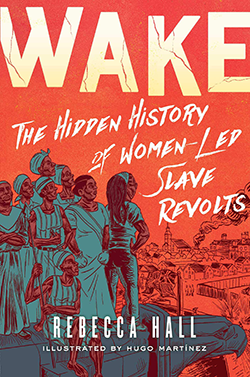 Wake: The Hidden History of Women-Led Slave Revolts by Rebecca Hall
In Wake Rebecca Hall, a historian, a granddaughter of slaves, and a woman haunted by the legacy of slavery, tells their story. With in-depth archival research and a measured use of historical imagination, she constructs the likely pasts of women rebels who fought for freedom on slave ships bound to America, as well as the stories of women who led slave revolts in Colonial New York. Beneath both is Hall's own tale: of a life lived in the shadow of slavery and its consequences.