In celebration of In These Truths, our friends at Zawadi Books have prepared a series of reading lists inspired by the exhibition. In June, the focus of the reading list is memory. In These Truths, on view through June 5 at Albright-Knox Northland, is an exhibition of works by Black cultural producers, co-curated by two of Buffalo's most influential, charismatic, and insightful artists, Edreys Wajed and Aitina Fareed-Cooke, in collaboration with Curator of Public Art Aaron Ott. 
Zawadi Books, located at 1382 Jefferson Avenue in Buffalo, specializes in books and materials that are by and about people of African descent. The store holds author readings and book discussions, and houses a reading room and a storytelling resource center. Learn More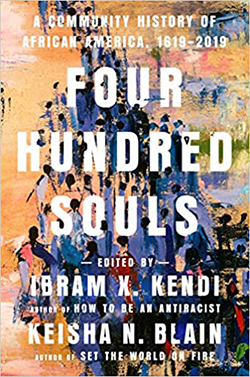 Four Hundred Souls edited by Ibram X. Kendi and Keisha N. Blain
Four Hundred Souls is a unique one-volume "community" history of African Americans. The editors, Ibram X. Kendi and Keisha N. Blain, have assembled ninety brilliant writers, each of whom takes on a five-year period of that four-hundred-year span. The writers explore their periods through a variety of techniques: historical essays, short stories, personal vignettes, and fiery polemics.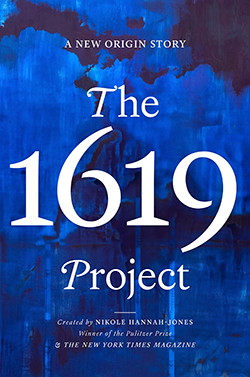 The 1619 Project edited by Nikole Hannah-Jones
The New York Times Magazine's award-winning "1619 Project" issue reframed our understanding of American history by placing slavery and its continuing legacy at the center of our national narrative. This new book substantially expands on that work, weaving together 18 essays that explore the legacy of slavery in present-day America with 36 poems and works of fiction that illuminate key moments of oppression, struggle, and resistance.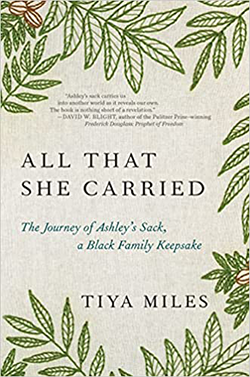 All That She Carried: The Journey of Ashley's Sack, a Black Family Keepsake by Tiya Miles
All That She Carriedis a poignant story of resilience and of love passed down through generations of women against steep odds. It honors the creativity and fierce resourcefulness of people who preserved family ties even when official systems refused to do so, and it serves as a visionary illustration of how to reconstruct and recount their stories today.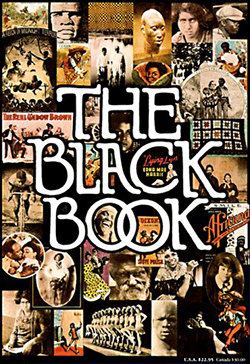 The Black Book edited by Middleton Harris et. al.
In 1974, Middleton A. Harris and Toni Morrison led a team of gifted, passionate collectors in compiling nearly five hundred images into one sensational narrative of the black experience in America—The Black Book, which remains a breathtaking testament to the legendary wisdom, strength, and perseverance of black men and women intent on freedom.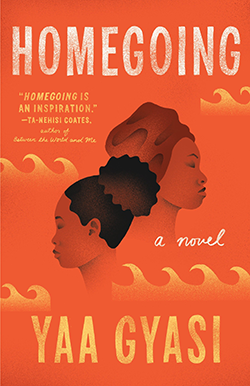 Homegoing: A Novel by Yaa Gyasi
Ghana, eighteenth century: two half-sisters are born into different villages, each unaware of the other. One will marry an Englishman and lead a life of comfort in the palatial rooms of the Cape Coast Castle. The other will be captured in a raid on her village, imprisoned in the very same castle, and sold into slavery.Homegoing follows the parallel paths of these sisters and their descendants through eight generations: from the Gold Coast to the plantations of Mississippi, from the American Civil War to Jazz Age Harlem.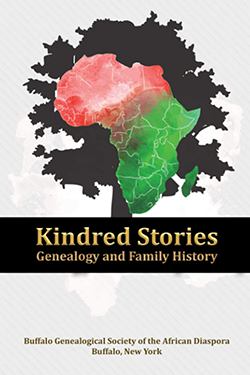 Kindred Stories: Genealogy and Family History by Buffalo Genealogical Society of the African Diaspora
A collection of family stories and genealogy from members of the Buffalo Genealogical Society of the African Diaspora (BGSAD) in Buffalo, New York.