In April 2022, Kelly Marie Wofford, the founder of Front Seat Life, spoke with the curators of In These Truths, Aitina Fareed-Cooke and Edreys Wajed, about mental health in the arts. Wofford sat down with us again to talk about her own story of healing from trauma and reaching out to others. In Part 1 of this conversation, Wofford tells us how she came to create Front Seat Life, an organization dedicated to eliminating the stigma of addressing mental health and emotional well-being, with a focus on communities of color.
Note: This interview contains reference to suicide and abuse. It is condensed and edited from a conversation that took place on June 7, 2022. We support the right of community members to express their views candidly and to push forward discussions on the important issues of our time.
Buffalo AKG Art Museum: Can you start by telling us a little bit about how you grew up and how you became involved with the field of mental health?
Kelly Marie Wofford: I grew up by Canisius College in a weird little corner of the East Side, Hughes-Jefferson, right where Jefferson ends at Main Street. I grew up in a single-parent household, but it was a multi-generational home. I lived with my grandmother and my mother in a duplex. My grandmother lived downstairs, and my mom lived upstairs. It's the same house my mom and her sisters grew up in. The doors between the apartments were never locked. You could just roam the house whenever you wanted. When we ended up renting out one of the flats, we had to put locks on the doors, because we had never had that kind of experience within the house.
When talking about mental health, we talk about adverse childhood experiences, or ACEs. And so I had some of those: one being that I am a survivor of childhood sexual abuse and the effects of that, and then being separated from my family, because it was a member of my family that abused me. That separation from people you can no longer associate with or deal with or see, who used to be a part of your life, was—in the non-medical-professional sense—traumatic. And I think that plays a big part in my overall mental health journey.
AKG: How did that journey begin to happen?
KMW: What I think is really great is that my mom, when I told her about the sexual abuse, she believed me right away. And there was no question or doubt. In talking to other survivors, my story is not the standard; she got me in therapy right away.
So I have this more ideal situation when it comes to recovery, but even in that ideal setting it took years of therapy and support, and I still ended up with mental illness. There's no way to predict it, there's no way to say, "If you do this, then this won't happen." It just is what it is.
I was nine at the time that it happened. I remember one of the things my mom said was, "None of this is something to be ashamed of," and she said I could tell people if I was comfortable. She didn't want me to feel stigmatized or to feel like this was a weight I had to carry. Having that freedom very early on helped me be able to have this freedom that I have now: to share my story, not knowing what the future would bring.
AKG: Why do you think your mom had that attitude?
I don't know. I'm forty-five, so that was thirty-five years ago, and mental health is still very much stigmatized in the Black community, even more so then.
People trying to get help, often they don't know who to turn to, and people that love and care about them don't really know how to act or respond when someone says that they need help. It's stigmatized, because of a lack of information and misunderstanding about what mental health is.
People ask, "How could I make tomorrow better for people?" And I think the key is to be the light. Be the light for someone. We're talking about parenting, and not just parenting but being an adult in a child's life and what you can instill. You don't have to be the parent. You can be the cool neighbor. You can be the grandpa. It doesn't matter your role; it's just that interaction you have with that child.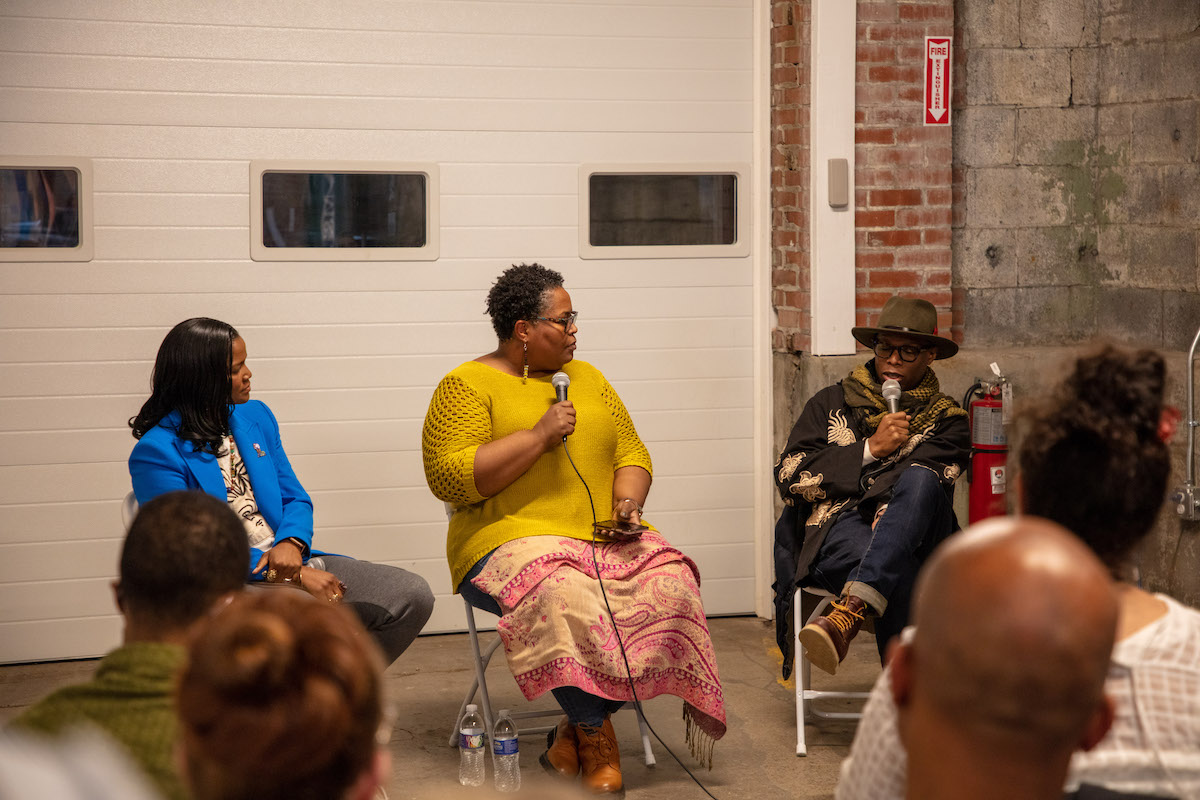 AKG: What happened from there?
KMW: Kelly today? I could not imagine myself being here. This, who I am today is just—if I look back at who I was in 2013—yeah, totally blows my mind, which goes to show that recovery is a journey. It's not a one-day thing.
In my mid-twenties, my mental illnesses got worse, and for about ten years or so, it was really bad. I don't think there's one thing I can point to and say it was this. Between children, working, and going to school. . . I worked full time, in school full time. I got married. Between the two of us, we had four children. We had just living-life stuff happening. I had too much going on, and that exacerbated my mental health conditions.
What people that don't have mental health challenges may not understand is how a mental health challenge can throw off basic things. There was a time when paying the bills on time wasn't even a thing I could do. I didn't care if I had lights on. "It'll get paid eventually. I won't sit in the dark forever." But sitting in the dark was okay, because my brain would fixate on all the steps it would take in order to pay a bill. Like, first I need to make sure there's money in the account, so that means I'm going to work. And you've got to find the bill. Once you find the bill, you've got to read the bill. Once you read the bill, you've got to take the bill, find the website, open up the computer or go to your phone, then you've got to type in the web address, then once you type in the web address, you've got to hit enter, then once you hit enter. . . that's how my brain would work. Everything was a step. I was tired by the time I put in the web address.
In 2013, I attempted suicide. And I had to learn how to live. I had to master just waking up every day.
I had to master just breathing. Because for so long, I didn't want to.
Once I was able to do that, then I could go on to do little things, like going out in public, or making plans to do things. I have all these mental health checklists to make sure that I don't go backwards to that place, but I know that it's always a very real possibility, that if I don't do what I'm supposed to do I will be back there. It's also a very real possibility that nothing will go wrong, and I'll end up back there anyways. 
AKG: What did recovery look like?
KMW: It's like going up a ladder, or hiking. You master walking first, and then you become an excellent walker. Then you can change terrain a little bit, and maybe there's some uphills and downhills. And then you master that. Then, you go up to the intermediate level hiking, and you've got your walking sticks and boots, and you've got to have the right gear, then you can master that. So it's like that.
You take these tools and you build on top of them. Now I have enough tools in the toolbox. For example, when I'm exhausted, I know that exhaustion won't last forever. I didn't know that before. I thought that was going to be my life. Who can live like that? It's just too much.
I still have checklists, and sometimes I have to revert to the basics because I'm going through something, and it requires me to make sure that I'm doing the basic things. And then I'm able to reprioritize again, and kind of go off on a different hiking trail, right?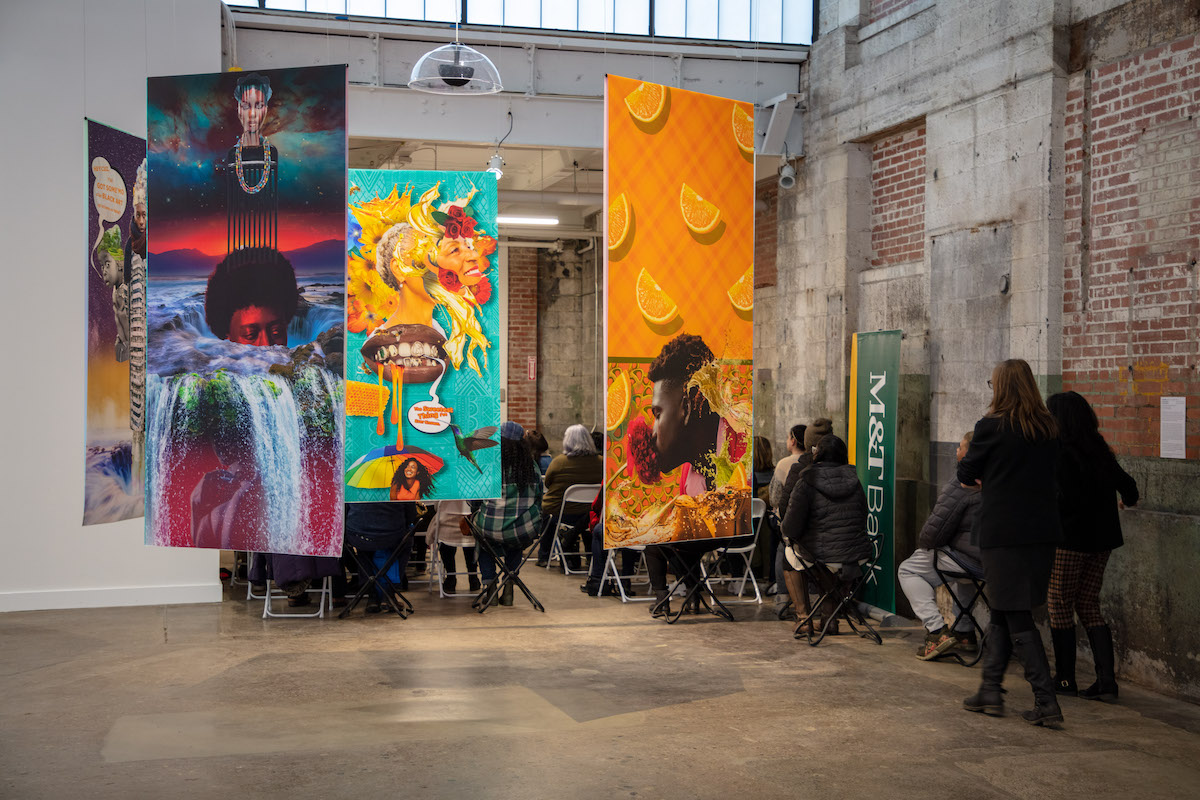 AKG: How did you create Front Seat Life?
KMW: I just knew that I had to be the one that determined how I was going to live my life. There's the saying, "Jesus take the wheel," like, life is too hard, things are going wrong, and God will just take the wheel. And it dawned on me: I'm created wholly equipped to do many things, and I cannot allow someone else or anyone else to take the wheel of my car. I am the vehicle. I may not get to determine if it's going to rain or not, but I get to determine if I'm going to go straight or left, if I'm going to pull over, or when I have to stop for maintenance.
Like, I had to really think of myself as that car, because I didn't care about Kelly the person. I had to think about, "How do I take care of this machine that I've been given?" I'm fairly competent. I'm smart. My limbs work, I can breathe, I can see, I can usually think straight; I'm capable on my own, and that's what I was missing. So often, we allow other people to drive our lives, and those decisions are our own, and even when we relinquish those decisions, that's still a decision to relinquish control.
AKG: Wow, so it really was a conceptual breakthrough. . .
When I got out of BryLin Hospital, I worked really hard to find support groups, and nothing really resonated with me. All of the suicide groups that were available were about how to not die by suicide, which—I had already been there. I'd already made that decision. I've been to the bottom of the barrel, so I need you to tell me how to not get there again. I knew that if I was dealing with it, somebody else was dealing with it. If I was suicidal, somebody else was suicidal. If I couldn't get the help I needed, somebody else couldn't get the help that they needed. And so I had to create what I needed, and that initially came through gardening.
I love to garden, and I didn't realize how therapeutic it was. I was gardening as a kid with my grandmother. We had this big patch of land in our backyard—well, I thought it was a big patch of land, it was probably 20 [feet] by 20 [feet]—I started getting back into gardening a few years before my suicide attempt, and so I returned to that. It's very therapeutic to just have my hands in the dirt. At the community garden, I started to garden for other people, and I would go into other people's beds and pull all their weeds. I just needed to be in the dirt and take care of everybody else's stuff.
I started journaling and doodling. When I feel this need to kind of like brain dump, I head to a book, and I just write out everything that I need to. I was in therapy more often. I was taking my medication regularly, so I was doing all of these bits and pieces. I was walking more. Once I realized the effect that gardening had on me, I started doing more with nature and in nature, and then I started having events. I just figured if I needed help somebody else did too, and the only way I could think of helping them was to share my story.
AKG: Did you share that with people?
I started by putting on these events called Destination Relaxation, knowing that I couldn't just talk about mental health. Nobody wanted to hear about mental health. Self-care wasn't even a thing back then, so what I did was I brought people into an experience where they could garden, they could do intentional journaling. I brought a massage therapist into the space, and people can get chair massage for free. They could meet one-on-one with a dietician to learn about their food intake. I brought in yoga instructors, and we did exercises, and things like that together. So I really took my recovery journey and made it into an event for other people to see that it's okay to take care of yourself—with the big surprise at the end: [laughs] this is all about mental health!
From there, I started doing workshops and having more targeted conversations and created a series Color of Crazy. The first year, I only did it a couple times that year, and then the second year, which was 2019 I did a different Color of Crazy every month, and each month was a different topic. We talked about depression, I had four people that live with depression tell their story, because everyone that experiences depression experiences it differently. I had a panel on suicide, then a panel on bipolar disorder. We did a panel on Black men in mental health. We did one on faith and religion. I did one for caregivers, and each person was a caregiver of someone with a mental illness. I wanted to give them the opportunity to tell their story and for people to be able to ask questions. And I knew it was working when, towards the end of the year, I stopped recognizing people's faces, there were all new people in the room!
Most recently I started a podcast Living the Front Seat Life that people can listen to on the website or other podcast apps.
Between COVID-19 and recovery from the May 14 shooting, now more than ever, it's important for people to be comfortable asking for help.
Check back for Part 2 of our interview with Wofford, where she shares her thoughts about mental health during COVID-19, the mass shooting in Buffalo, and more.
---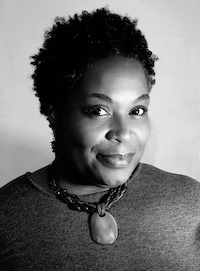 Kelly Marie Wofford is the founder and principal of Front Seat Life, LLC, an organization devoted to eliminating barriers to mental health and wellness. Her dedication to mental health and health equity has given her the opportunity to be an instrumental asset in the development of the Buffalo Center for Health Equity and the UB Community Health Equity Research Institute. Wofford, in her many roles seeks to elevate the importance of mental health care access and reduce the stigmas related to seeking support, especially in BIPOC communities, ensuring that all people have the same opportunity to live a healthy life no matter where they live, work, play, or worship.