It's shaping up to be another busy summer for AK Public Art! Here on the blog, we're taking a look back at how this year's class of murals, sculptures, and other projects grew and developed over time.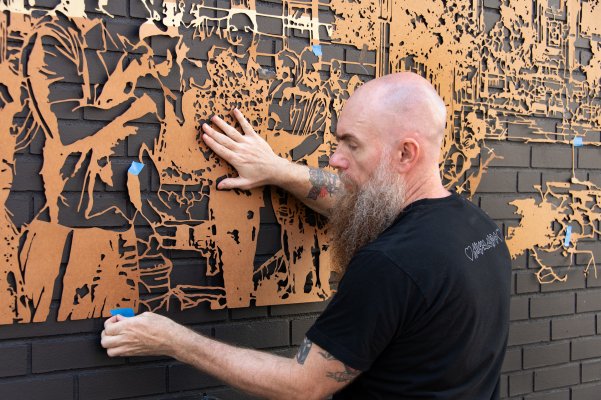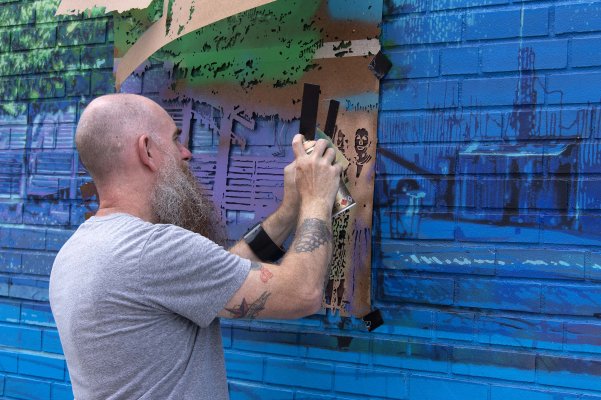 Logan Hicks's Walking Back Time captures a nighttime view down Court Street toward Niagara Square and City Hall, one of Buffalo's signature sight lines. The mural is based on photographs the artist took downtown late at night, a relatively quiet, peaceful time that allows him to "slow down and look at [the environment] with fresh eyes . . . [and] start to see the beauty in the mundane."
Check out Logan Hicks's recently completed Walking Back Time on the Washington Street side of 5 East Huron Street, or take a look at a complete map of all AK Public Art projects here.