On the occasion of Women's History Month, and in conjunction with the National Museum of Women in the Arts' fourth annual #5WomenArtists campaign, we're highlighting five women artists connected to the Albright-Knox each Wednesday this month. This week we focus on artists who have had monographic exhibitions at the museum during the last several decades. 
Nancy Graves worked across several mediums, including sculpture, painting, printmaking, and film. Nancy Graves: Drawings, 1971–1973 featured 26 of the artist's recent drawings, including Grand Canyon of Mars—5,000 kilometers along Martian Equator, 1973. Six years later, the Albright-Knox presented Nancy Graves: A Survey 1969/1980, the first retrospective of the artist's work to be shown in an American museum. It included all aspects of Graves' oeuvre during the preceding 11 years; paintings and drawings from the camouflage series, the map series, and the untitled series based upon satellite-relayed weather photographs were juxtaposed against her large camel and skeletal sculptures.
Julie Mehretu's work incorporates the dynamic visual vocabulary of maps, urban-planning grids, and architectural forms as it alternates between historical narratives and fictional landscapes. Julie Mehretu: Drawing into Painting—the artist's first solo exhibition—featured 12 newly commissioned, large-scale paintings. Mehretu combines a personal language of signs and symbols with architectural imagery to create her elaborate semi-abstractions. Simultaneously engaged with the formal concerns of color and line and the social concerns of power, history, globalism, and personal narrative, she is interested in "the multifaceted layers of place, space, and time that impact the formation of personal and communal identity." Mehretu gave an artist talk at the museum on January 25, 2004.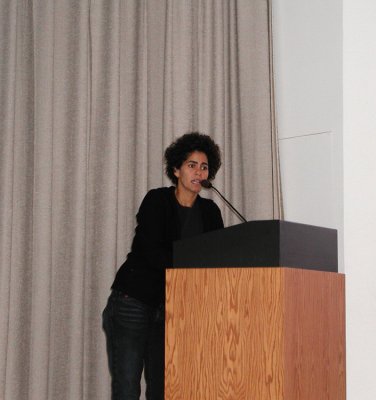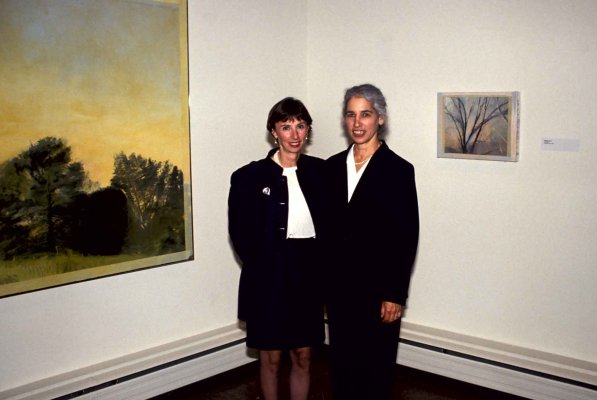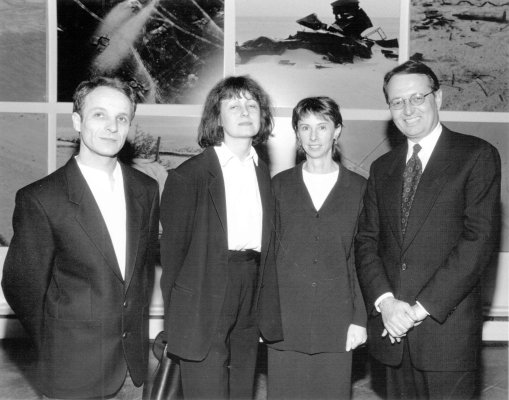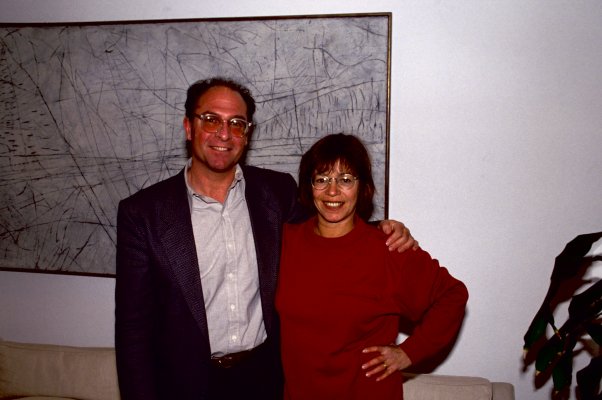 Sylvia Plimack Mangold explored minimalist aesthetics along with peers like Eva Hesse, Sol LeWitt, Robert Mangold, Robert Ryman, and others. Unlike her contemporaries, however, she explored these aesthetics by painting in a seemingly traditional manner that was always based on rigorous observation. The Paintings of Sylvia Plimack Mangold featured 60 paintings representing more than 25 years of the artist's work, from her meticulously rendered paintings of floors and walls, dark-yet-luminous nocturnal landscapes, and views of the sky and trees near her home and studio in Washingtonville, New York, to her beautiful large-scale works of solitary trees. 
In 1991, French artist Sophie Ristelhueber traveled to Kuwait to record the physical aftermath of the Persian Gulf War. Seventy-one images filled with beauty and dread comprise her resulting artist's book, Fait (Koweit, 1991). From this series, Ristelhueber produced large-format photographic prints that she has shown in groups, including in New Room of Contemporary Art: Sophie Ristelhueber. Concentrating on single events—sometimes even single objects—and the effects of various weapons on the desert landscape, Ristelhueber's pictures take on an abstract and distant quality, at once beautiful to look at and repulsive to recognize. Ristelhueber gave an artist talk at the museum on April 4, 1998.
Susan Rothenberg: Paintings and Drawings included more than 80 of Susan Rothenberg's paintings and drawings, chronicling the artist's development over the preceding two decades. Rothenberg's powerfully simple depictions of horses made between 1973 and 1979 constituted an imposing and exceptionally coherent contribution to the revival of figurative imagery in the 1970s and 1980s. Following the critical success of her horse paintings, the artist continued to apply her restless sense of drawing and brush stroke to new subjects such as abstracted heads and animal forms, fragmented figures in a wide range of portraits. Rothenberg visited the museum for the opening of her exhibition on November 13, 1992.