Hollis Frampton: American, 1936-1984
Marion Faller: American, 1941-2014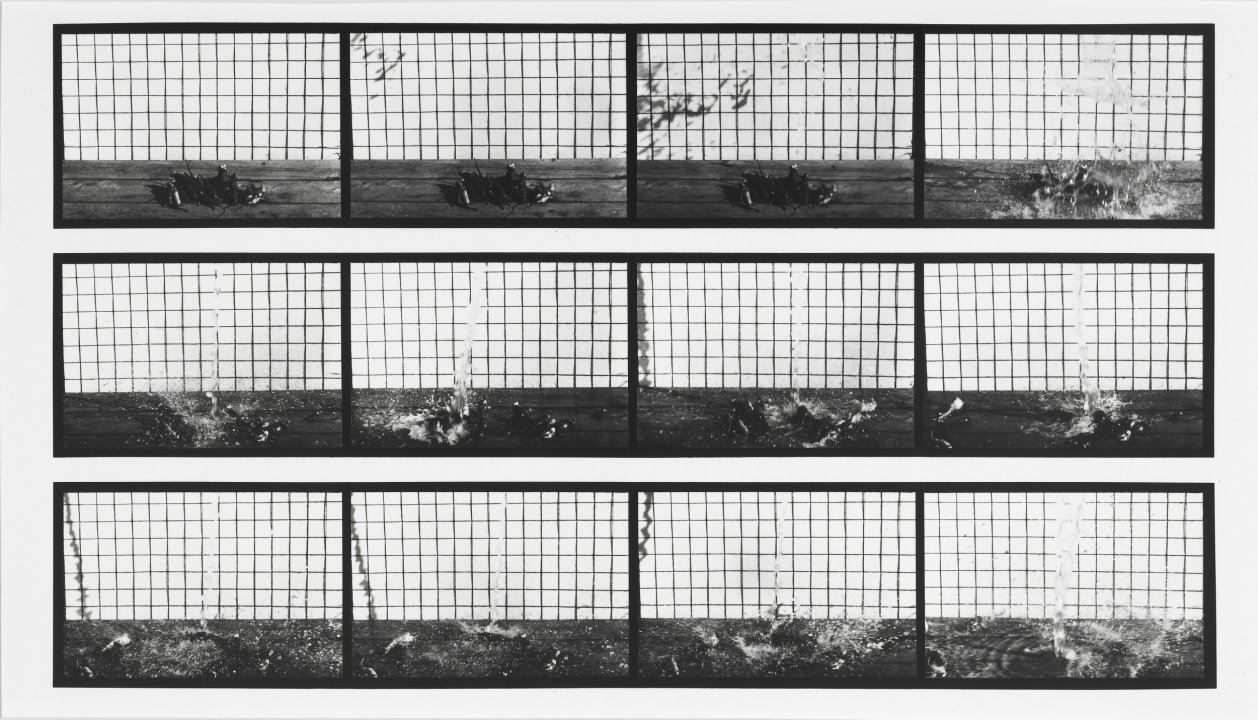 Hollis Frampton and Marion Faller created 481. Mature radishes bathing [var. "Black Spanish"] as part of their first collaboration: a series of sixteen photographs that is partly an irreverent homage to photographic studies of human and animal locomotion by Eadweard Muybridge (American, 1830–1904). This tribute, however, takes the form of a number of humorous puns.
In 1973, Frampton wrote about Muybridge's studies: "Having once consciously fastened upon time as his grand subject, Muybridge quickly emptied his images as nearly as he could of everything else. His animals, athletes, and subverted painters' models are nameless and mostly naked, performing their banalities, purged of drama if not of occasional horseplay, before a uniform grid of Cartesian coordinates, a kind of universal 'frame of reference,' ostensibly intended as an aid in reconciling the successive images with chronometry, that also destroys all sense of scale (the figures could be pagan constellations in the sky), and utterly obliterates the tactile particularity that is one of the photograph's paramount traits, thereby annihilating any possible feeling of place. About all that is left, in each case, is an archetypal fragment of living action, potentially subject to the incessant reiteration that is one of the most familiar and intolerable features of our dreams." 
Unlike Muybridge's subjects, the objects that Frampton and Faller photographed are on their own immobile. Aided by the artists, however, the various vegetables become animated and involved in a series of unusual actions—including disrobing, assembling, ejaculating, and revolving—creating humorous situations that are at once puzzling and charming.
Label from Stop Me If You've Heard This One: Humor and Satire from the Collection, November 19, 2016–March 19, 2017