Hollis Frampton: Recollections/Recreations
Saturday, September 29, 1984–Sunday, November 25, 1984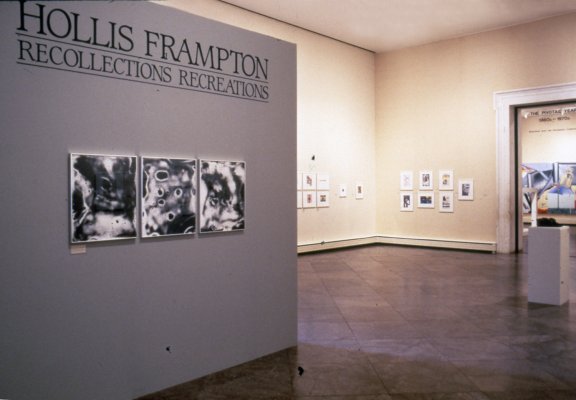 Hollis Frampton: Recollections/Recreations, organized by Curator Susan Krane, was a tribute to the "other" work by the artist, who is best known as a filmmaker and theorist. On view were Frampton's pioneering experiments in Xerox Art, several major series of photographs (including masterly puns on the works of famous photographers), occasional sculpture that incorporate found objects, and three collaborations with photographer Marion Faller made shortly before Frampton's death in 1984.
The exhibition, which traveled to the Long Beach Museum of Art, California; the Neuberger Museum at Purchase College; and the Laguna Gloria Art Museum in Austin, Texas (now The Contemporary Austin).
Exhibition Sponsors

This exhibition was made possible in part with public funds from the National Endowment for the Arts and from the New York State Council on the Arts.