Sunday Insights: Mama Charlene Caver Miller on We Wanted a Revolution: Black Radical Women, 1965–85
Sunday, April 22, 2018
2 pm EDT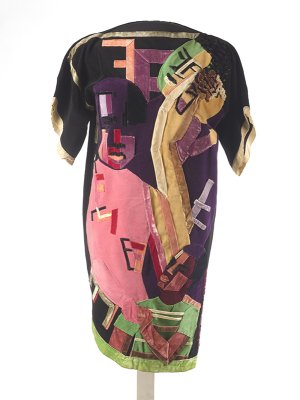 FREE with museum admission 
FREE for Members
1905 Building, North Galleries
On select Sundays during We Wanted a Revolution: Black Radical Women, 1965–85, the Albright-Knox will host conversations inspired by the exhibition led by local women of color, including artists, activists, educators, and more. This Sunday's talk will feature community organizer Mama Charlene Caver Miller. Learn More and View Full Schedule
About the Speaker
Growing up, civil rights activism was a family affair for "Mama" Charlene Caver Miller. Alongside her parents and siblings, Miller participated in sit-ins to protest the segregation of beaches, libraries, restaurants, and banks in her hometown of Alexandria, Virginia. She marched with her mother, one of the first African American graduates of the local police academy, for inclusive and representative hiring in the city's fire, health, and police departments.
"All the things I do all over this city is what I was raised doing," Miller says. She is a powerhouse of community service in Buffalo, volunteering for local block clubs, food pantries, and The Challenger as well as the American Red Cross, NAACP, YMCA, and other religious and public organizations dedicated to helping those in need. Feeding the hungry, especially young people, is a particular calling for Miller. She takes her guidance from a passage from the biblical Sermon on the Mount: "Ask and it will be given to you; seek and you will find; knock and the door will be opened to you. For everyone who asks, receives; the one who seeks, finds; and to the one who knocks, the door will be opened." Miller's home and her heart are perpetually open, and she helps steward youth in our region with a combination of tenderness and fearlessness.
Program Sponsors

Support for educational components of We Wanted a Revolution: Black Radical Women, 1965–85 has been provided by a grant from the Community Foundation for Greater Buffalo.