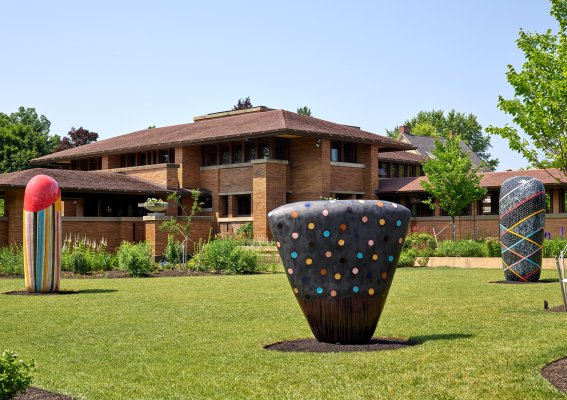 Location: Frank Lloyd Wright's Martin House
–
The Albright-Knox's Public Art Initiative and Frank Lloyd Wright's Martin House are proud to share this series of Jun Kaneko's ceramic sculptures. Seven of these massive sculptures are installed throughout Martin House's historic landscape and are complemented by several smaller works on display in the Eleanor and Wilson Greatbatch Pavilion. The outdoor works are free to explore at any time and the indoor works are currently visible through the glass walls of the pavilion.
Kaneko is best known for pushing the boundaries of what is possible in ceramic, slowly layering literal tons of clay over weeks and months to shape some of the world's largest ceramic artworks. With a touch of humor, the artist refers to these objects as dangos, after a Japanese term for dumplings and other gently rounded forms. He finishes his dangos with exuberantly colorful skins of geometric shapes, abstract marks, and drips that embrace the unpredictability of working in this medium.
As part of an innovative collaboration between the Albright-Knox's Public Art Initiative and the Martin House, The Space Between: Frank Lloyd Wright | Jun Kaneko presents an opportunity to reimagine not only our relationship to this architectural landmark and its grounds but also to the experience of monumental sculpture.
This installation is organized by Curator of Public Art Aaron Ott and Martin House Curator Susana Tejada.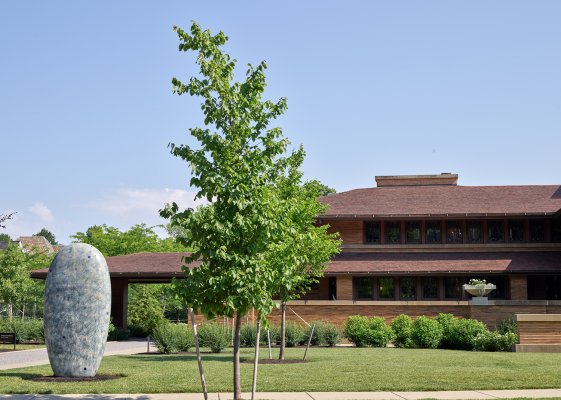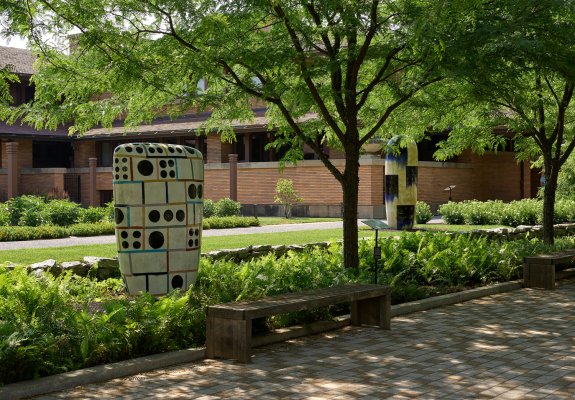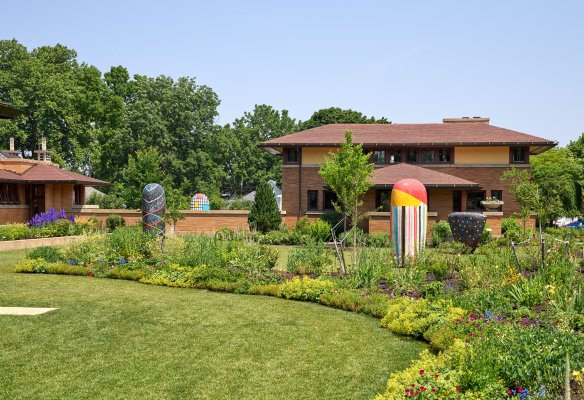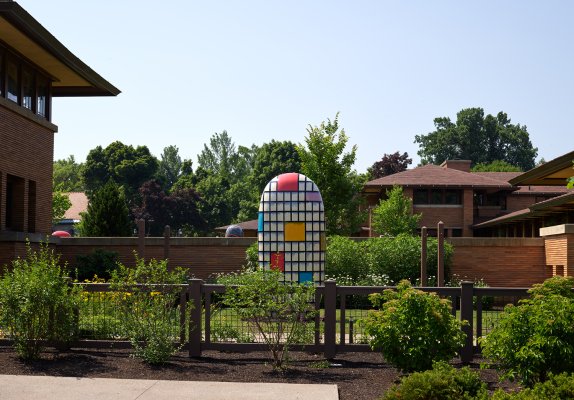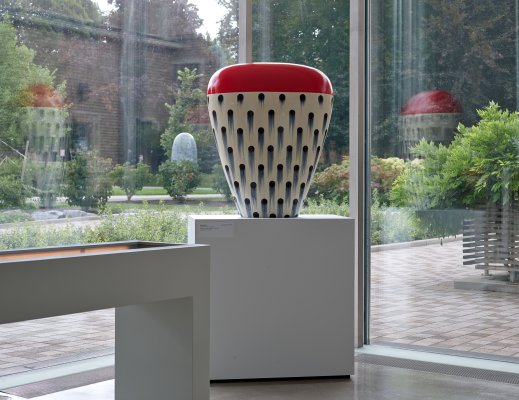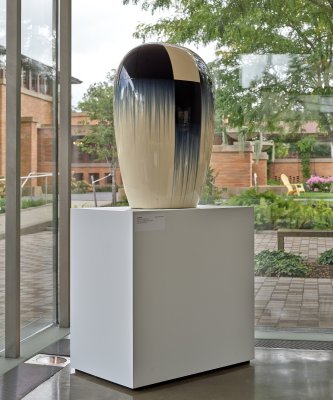 Project Sponsors

The Space Between: Frank Lloyd Wright | Jun Kaneko has been made possible by the City of Buffalo and Council Member Joel Feroleto, Mr. Charles E. Balbach, and Constance W. Stafford Charitable Lead Trust with additional support from Penny and Charlie Banta, Bonnie and Nick Hopkins, Jack Walsh, Eberl Iron Works, Inc., Marvin Lunenfeld Beautification Grant, and an anonymous donor.
Public Art Initiative Sponsors

The Public Art Initiative was established and is supported by leadership funding from the County of Erie and the City of Buffalo.