On the occasion of Women's History Month, and in conjunction with the National Museum of Women in the Arts' fourth annual #5WomenArtists campaign, we're celebrating the work of women artists with the Albright-Knox. This week we're featuring five of the artists who have participated in our AK Public Art Initiative. 
Louise Jones is a Detroit-based, globe-trotting artist with a robust mural practice who has executed work in Los Angeles, Detroit, New York, and Shanghai, among other major international cities. Her 2018 mural Wildflowers for Buffalo for The Sinclair Building draws inspiration from the structure's original tenets: an early-20th-century hat manufacturer. Based on conversations with building owners, historians, and horticulturalists, Jones has incorporated aspects of period design, hatpins, and flora native to Western New York into her composition, which builds on the dynamic and often borderless floral motifs found in her public works.
Alice Mizrachi is a New York–based artist and educator whose work explores the connection between individuals and community. Her work often engages local communities and reflects positive visual responses to social issues affecting neighborhood residents. Her process activates a shared space of love, hope, optimism, and healing as a means to connect with participants. In July 2016, Mizrachi worked with Mayor Byron W. Brown's Summer Youth Program at the Buffalo Center for Arts and Technology to develop imagery for a new mural on the side of BCAT's building. The students then completed the mural, with the assistance and guidance of Mizrachi.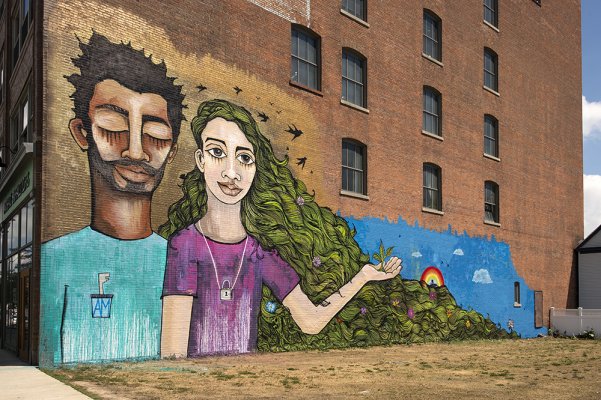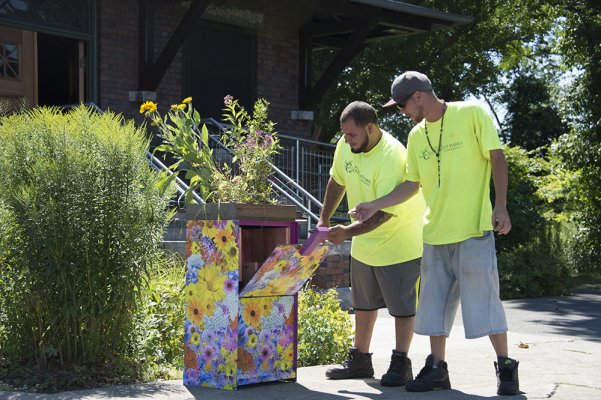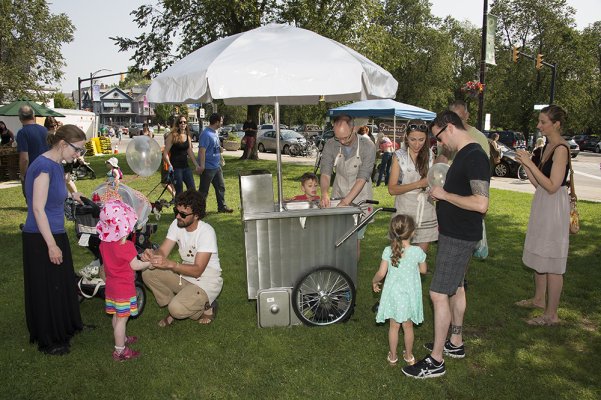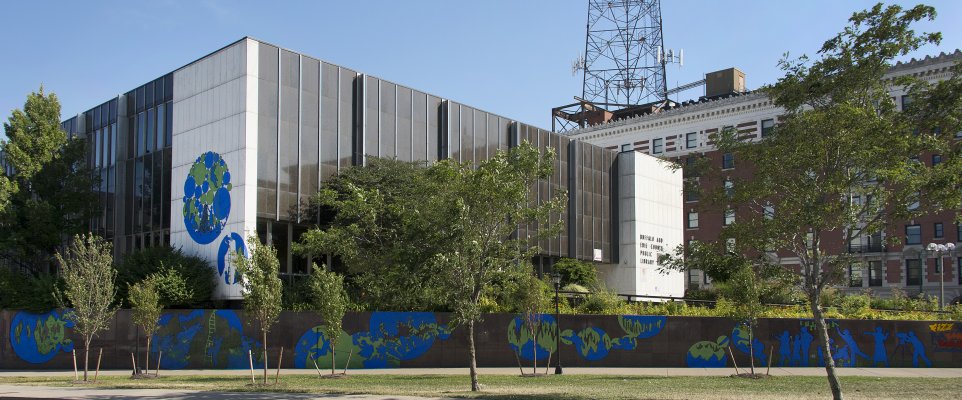 Jenny Kendler is an interdisciplinary artist, environmental activist, naturalist, and wild forager who lives in Chicago and elsewhere. She was the first Artist-in-Residence with Natural Resources Defense Council (NRDC) and she completed two AK Public Art projects in 2015. Kendler's ReWilding New York (Community Seed Stations) facilitated the dispersal of native wildflower seeds to residents throughout Erie County through ten newsstand boxes that contained free packets of seeds for the public to take and plant in their communities.
For Milkweed Dispersal Balloons, Kendler and a team of performers used a mobile food cart to and pass out biodegradable balloons filled with floating, cloud-like milkweed seeds. Participants were asked to take the balloons back to their neighborhoods and pop them outside, releasing the floating milkweed seeds and allowing the resilient plants the chance to find places to grow so that they could support migrating Monarch butterfly populations in years to come.
From August 17 to 22, 2014, artist collective Tape Art—including artists Kristen Carbone, Leah Smith—created a mural called Buffalo Caverns on the north wall of the Central Library branch of the Buffalo & Erie County Public Library using low-adhesive drawing tape. Passersby were invited to watch, and even contribute to, the creation process. The mural was on view through August 29, 2014, when the artists and passersby removed the tape that made up the mural.