German, active in United States, born 1969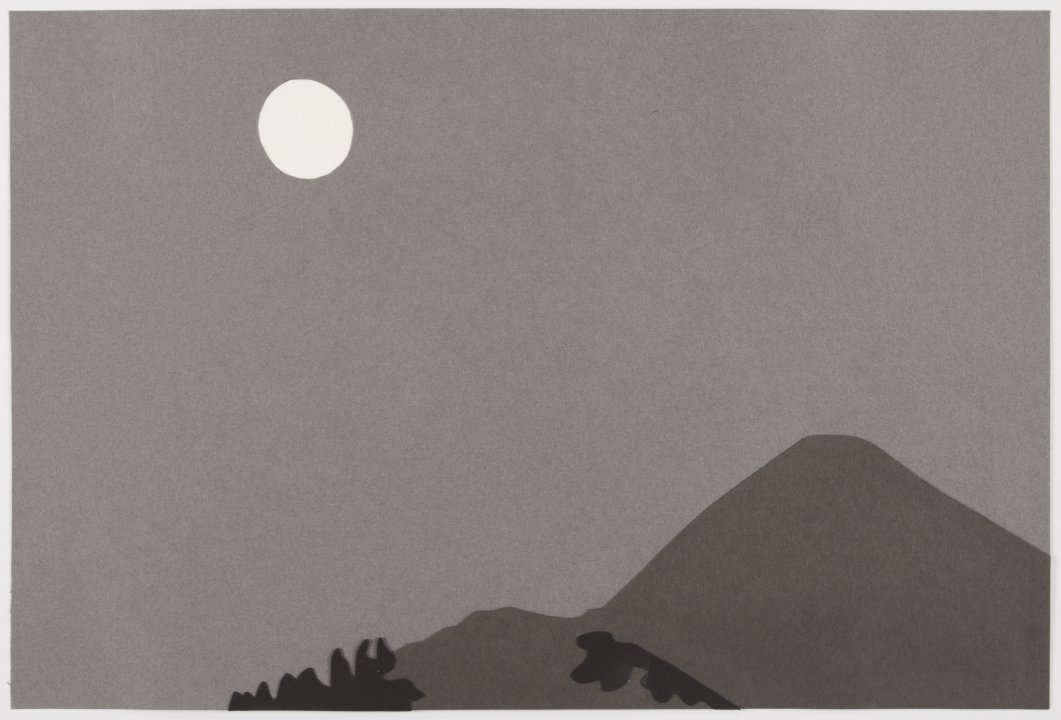 Moon is one of a number of paper cutouts Kota Ezawa created using imagery he previously worked with in his ongoing series "The History of Photography Remix." The source images for both bodies of work include German artists Bernd and Hilla Becher's classic photographs of water towers and photographer Tseng Kwong Chi (American, born Hong Kong, 1950–1990) standing in front of the iconic Hollywood sign. 
In his wide-ranging practice, Ezawa converts found moving and still imagery into highly stylized reproductions in a variety of mediums. Using digital drawing, painting, and animation software, Ezawa works frame by frame with narrative passages from television, cinema, and other sources. He then recreates this original material utilizing a simply-rendered, flat visual language, which estranges it from the source material. These works thus reveal the powerful construction of historical memory through mass media imagery.
Label from Kota Ezawa: REDRAWN, October 4, 2013–January 19, 2014
Other Works by This Artist
No image available,
but we're working on it