R. B. Kitaj: Don't Listen to the Fools
Friday, June 21, 2013–Sunday, September 15, 2013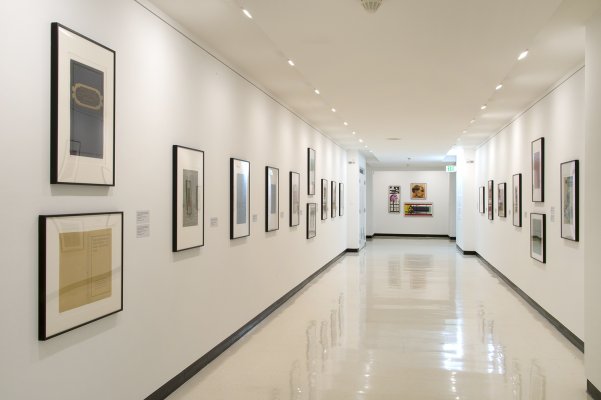 Clifton Hall Link
Although born just outside of Cleveland, Ohio, R. B. Kitaj (American, 1932–2007) spent much of his life in England. Throughout his career, he created an extensive body of work in a diverse range of media, from print to paint. Kitaj's works explore, in-depth, overarching questions central to the development of the 20th century, while also incorporating autobiographical qualities. He frequently used the concept of the fragment as a narrative device to challenge our perception of history, which he believed is affected by the fragmented information in written and photographic documentation. By detaching images from their original contexts, Kitaj created art with a smart, yet dark, sense of humor that is fed by the various personal associations viewers bring to his works.
This exhibition featured more than 75 works in the museum's collection, several of which had not been on view since their acquisition.
This exhibition was organized by Curator for the Collection Holly E. Hughes.
Exhibition Sponsors

Support for the Albright-Knox Art Gallery's collection-based exhibitions and installations was generously provided, in part, by The Seymour H. Knox Foundation, Inc. and The Margaret L. Wendt Foundation.