Order and Enigma: American Art Between the Two Wars
Saturday, January 18, 1986–Sunday, March 2, 1986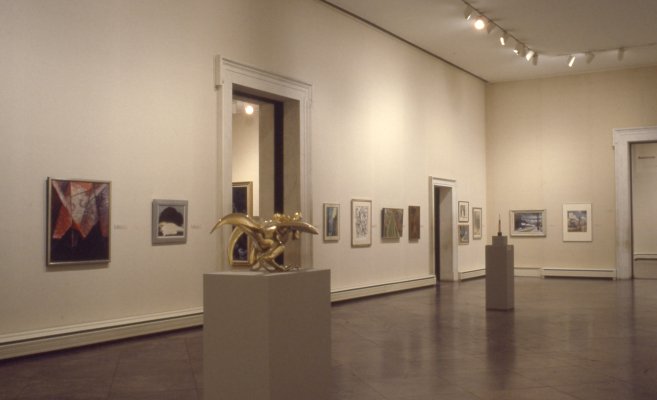 1905 Building
Order and Enigma: American Art Between the Two Wars, an exhibition of paintings, sculpture, drawings, and prints executed between 1917 and 1941, explored the emergence of American art between World War I and World War II. A remarkable diversity of styles was apparent in depictions of social concerns as well as expressions of private dreams.
This exhibition was the fourth in a series of cooperative exhibitions mounted by a consortium of six museums in Upstate and Western New York. It began at the Munson-Williams Proctor Institute in Utica and traveled to the Albany Institute of History and Art, The Memorial Art Gallery in Rochester, The Herbert F. Johnson Museum in Ithaca, the Albright-Knox Art Gallery in Buffalo, and the Everson Museum in Syracuse.
This exhibition was organized by Sarah Clark-Langager, curator of paintings and sculpture at the Museum of Art, Munson-Williams-Proctor Institute, Utica, New York.
Exhibition Sponsors

This exhibition was made possible in part by funding from the National Endowment for the Arts.