Imprints: The Photographs of David Plowden
Saturday, November 8, 1997–Sunday, January 4, 1998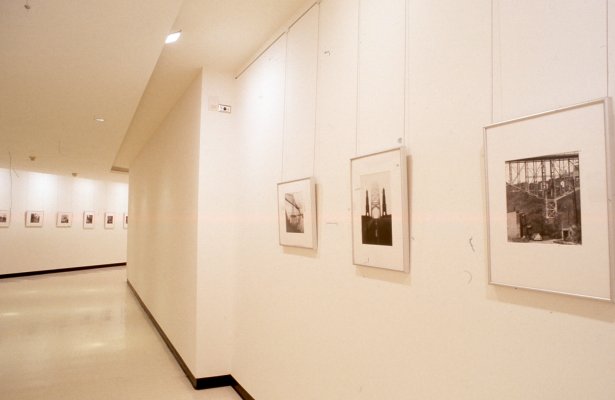 Clifton Hall Link
Imprints: The Photographs of David Plowden was a retrospective of more than one hundred works by one of the most respected and renowned photographers to chronicle the American scene, David Plowden (American, born 1932). An artist and historian, he dramatically documents the changing faces of American culture—small towns, railroads, bridges, steel mills, steamboats, and both rural and city landscapes—by showing the ideal as well as the sometimes-blighted landscape of America. From the intricate beauty of bridges to the simplest silhouette of fields, Plowden's dramatic black-and-white photographs document the eternal battle between civilization and nature. Author David McCullough has written that Plowden's photographs "confer a kind of immortality on certain aspects of American civilization before they vanish" and that they seem to be "one step ahead of the wrecking ball." 
A 204-page exhibition catalogue with 170 duotone illustrations was published in conjunction with the exhibition, with cooperation with Bulfinch Press.
This exhibition was organized by the Albright-Knox Art Gallery and was concurrently on view at multiple locations on the East Coast.
Exhibition Sponsors

This exhibition was made possible the generous support of Eric Mower and Associates.