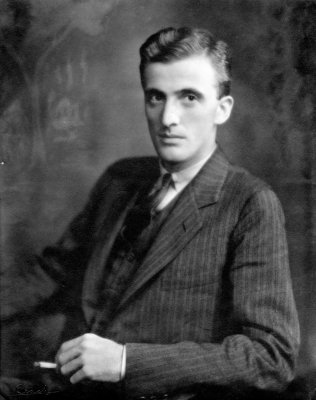 From the beginning of his tenure at the museum (October 25, 1931–January 1, 1942), Gordon B. Washburn sought to implement programs designed to increase the museum's usefulness to the public. The changing needs of the public during the Great Depression spurred the design of educational outreach programs, school tours, and adult education classes. In addition to reviving and expanding the educational programs started by his predecessor, William M. Hekking, Washburn started a number of new initiatives. A loan department and docent program were established to assist public schools and the University at Buffalo in teaching art appreciation. The museum not only offered free art classes but was among the first museums to introduce didactic exhibitions for circulation among area schools. In 1934, Washburn initiated the first independently juried Annual Exhibition by Artists of Western New York in response to rivalry among local artists' societies.
Washburn's most lasting contribution to the museum and its collection, however, was the establishment of the Room of Contemporary Art in January 1939. The Room was envisioned as both a physical site devoted to a rotating presentation of new art within the museum and a means to reinvigorate and reaffirm the museum's collecting strategy. It was managed by a special independent committee initially consisting of Buffalo attorney Philip J. Wickser (who helped to conceive the Room and draft its charter), Seymour H. Knox, Jr., Washburn, and artists Charles E. Burchfield and Anna Glenny Dunbar, both of whom called Buffalo home. Through the Room of Contemporary Art Fund, the museum acquired paintings, sculpture, and prints by Georges Braque, Paul Klee, Fernand Léger, Henri Matisse, Joan Miró, Amedeo Modigliani, Pablo Picasso, and Chaïm Soutine.
Washburn resigned in 1942 to become director of the Rhode Island School of Design Museum.
Last updated 2019